Welcome to 'The Merton Way' Newsletter page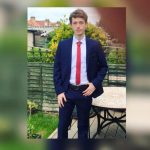 Hello, I would just like to formally say "hello" to those who I have not yet met. As the new Editor of the Merton Way I'd like to let you know that its in good hands – The Merton Way that you know and love will continue to be the highlight of your week.
Click on the pictures links below to read the latest edition of the newsletters.