5s vs Ibis Eagles – 04.03.17
Merton 5's 0 – IBIS Eagles 6
Another Saturday another birthday, and this time Mr Milk Tray Hassan finally delivered on that box of chocs, well enough to feed 4 of the greedy Merton 5's players. Celebrations aside, illness, injury and outside commitments hit the team hard. Tiago caught rabies from a dingo, Andy injured from excursions at a stag event the prior weekend (don't play bubble football during the season), Bambi shot himself in the leg last weekend at 5-aside, Steve H locked in a sex dungeon in Manchester and Gibbo drinking from the furry stein in Germany. Luckily Neal Davison and Dan Bilzerian stunt double Joe Squire helped us out.
We started slow and IBIS scored basically from kick off, attacking quick and outnumbering Delman down our right hand side. The IBIS forward finished well, although Sam got a good hand to it.
This kicked us up a notch and tackles went flying in. Unfortunately Dwayne was on the receiving end of a heavy 50/50 which put him out for the rest of the game, and probably a few weeks. We attacked well and had a run of about 4-5 corners which Ackers delivered well. One of which, Dulanjie bullet headered from the penalty spot and hit Clive solidly in the face on the line and was then cleared. We knew it was going to be another one of those days. Clive has agreed to stay out of the opposition box from now on.
Near the end of the first half, possession was conceded in the Merton half and IBIS capitalised despite Sam getting another hand to it.
Second half we started well and created a few chances. Then injury struck again and Clive's hamstring went. We were then under pressure and conceded two quick goals. More woe was added when Neal's hamstring went as well. The final straw was one of the players, who will remain unnamed performed a Houdini trick. This left us in more trouble and conceded two further goals compounding the disappointing result.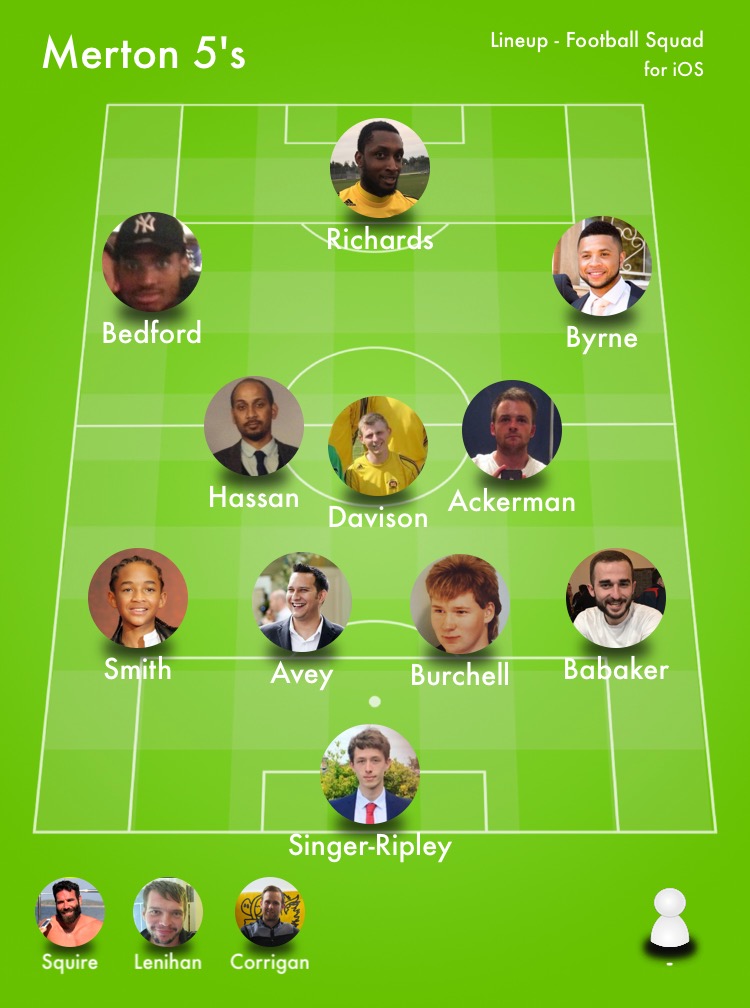 Posted in Match Reports 5s
---