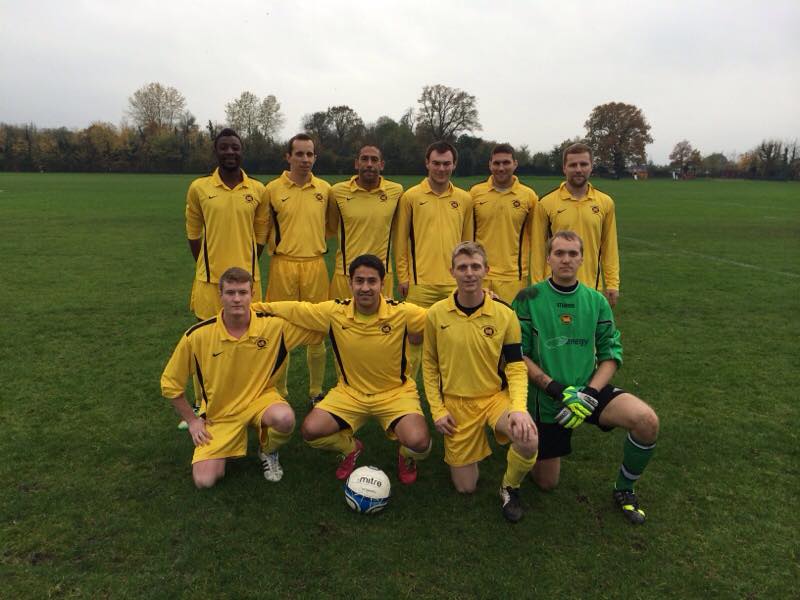 Adult Results 22.11.14
Today's Results. 1s win away at West Wickham 1-0. Great team performance and Bosh scores the winner. 2s bow out of the AFA cup losing 3-2 at Dorkinians and after all the effort to get the home pitch playable the 4s lose 3-0. But well done to our 1s for a great 3pts result.
4s team photo yesterday… Prize to the first to notice something very notable about this picture??
The new Team Handsome goalkeeper gloves. Who had the stones to put both hands up and step between the sticks for his team when they were short? Take a bow, Conor Murphy.
Posted in Uncategorized
---