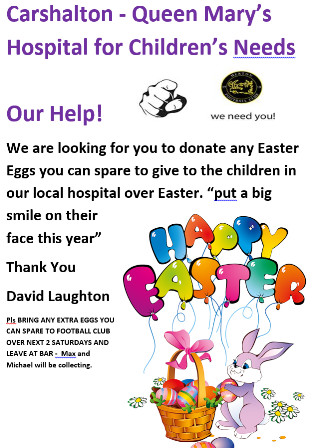 Easter Eggs donations
Carshalton – Queen Mary's Hospital for Children's Needs Our Help!
We are looking for you to donate any Easter Eggs you can spare to give to the children in our local hospital over Easter. "put a big smile on their face this year"
Thank You
David Laughton
Pls BRING ANY EXTRA EGGS YOU CAN SPARE TO FOOTBALL CLUB OVER NEXT 2 SATURDAYS AND LEAVE AT BAR – Max and Michael will be collecting.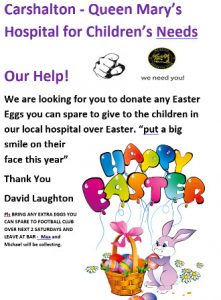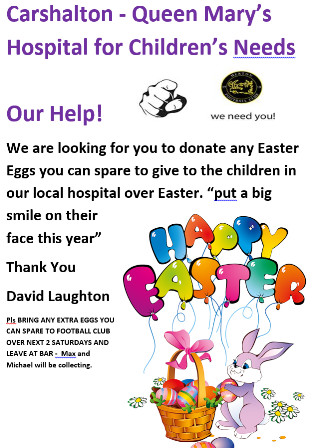 ---