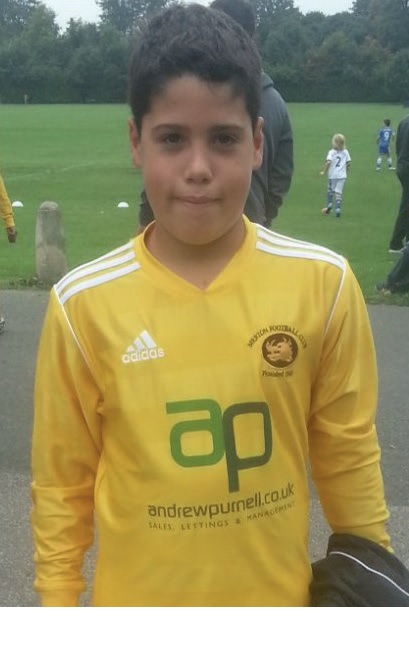 Player Profile – Alexis Barrios Cruz
FACT FILE

Nickname: Al
TEAM: U11s
POSITION: Defender/Winger
CLUBS: Wimbledon Little League
---
RAPID FIRE
Player of the Season: Marouane Chamakh
Childhood Team: Crystal Palace
Favourite team outside the UK: Real Madrid
Favourite Food: Spaghetti Carbonara
Favourite Drink: Super Malt
Favourite Musician: Michael Jackson
---
INTERVIEW WITH ALEXIS BARRIOS CRUZ
1. How did you end up at Merton FC?
I was scouted last year and asked to come along.
2. What was your best moment in your MFC career till now?
When I did an amazing shot from well outside the box. I thought it wasn't going to go in, especially as I did it with my left foot. It just seemed to take ages going through the air, and landed nicely in the back of the net. Everybody was amazed!
3. If you could play for a professional team, which would be it?
Crystal Palace. They are a great team, not money orientated. They play in an exciting style.
4. Do you have any pre-match rituals or superstitions?
I do the sign of the cross and kiss the ground.
Posted in Player Profile Under 11s
---