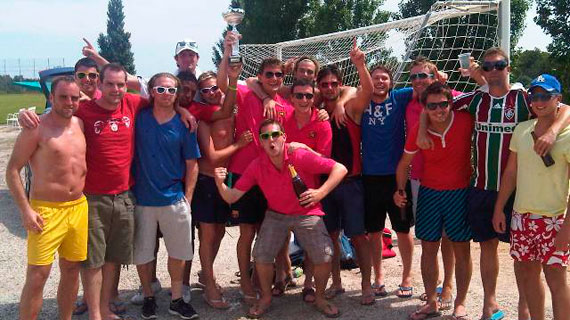 Merton Tour: Algarve Portugal – May 2019
Merton Tour: Algarve Portugal
Merton FC will be touring the Algarve next May. The plan is to take 18 people, with two teams who will compete in an open-age, 7-a-side tournament. The dates will be 9-12 May, 2019.
We have been offered a 3-night package, costing 180 euros per person. This includes:
Accommodation at a 4-star hotel in central Albufeira. Exact hotel is TBC, but all are in great locations near bars & restaurants & 10 minutes' walk to the beach (between Old Town Albufeira & the Strip)
Private Airport transfers on arrival & departure. They will meet us at the airport & be on hand at the hotel to assist with the check in to make this quick and easy
Entry to the Algarve Football Tours 7's Cup for two teams (with match officials, complementary water, trophy presentation). Transport to and from pitches from hotel
Flights are not included in the package. These are expected to be in the region of 180 to 200 quid.
At this stage, we require an expression of interest, and we will soon request an initial deposit to confirm your place. Please get in touch with Clappers, Toddy or Max to express interest, or if you have any questions.
---