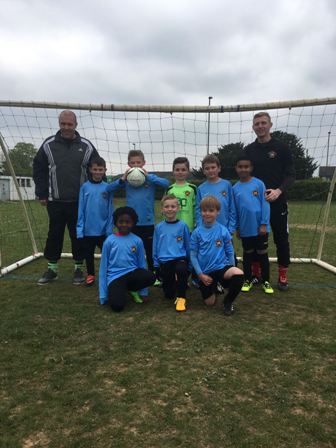 New Under 9s Tournament – 07.05.17
Epsom Falcon's 5 aside under 8's Tournament
Merton FC is investing in the future massively these days with a very strong youth team set up. The youngest of the new breed had the opportunity to claim a permanent place playing for Merton's oldest armature club by representing the newly formed side in this 5 a side competition hosted in beautiful Kingswood.
Epsom Falcons had an impressive set up for this 20 team tournament with some very big names entering such as Corinthian Casuals, Metropolitan Police and of course Epsom themselves with 5 teams.
After only one training session 8 boys were selected to represent Merton at this group format tournament.
Merton found their selves in a very tough group drawn against Epsom falcon's first team, Roundshaw, Esher and Epsom Falcons Reserves.
We were drawn to play the opening game on pitch two against Epsom Facon's first team(Blues). The game started off against us due to having to shoot uphill but the boys were happy to just be playing. Epsom were by far the stronger of the two sides and taught us a hard lesson in ball possession and quality on the ball. They confidently knocked the ball around the pitch making our newbies work really hard for every kick. Work hard they did and put an impressive performance in against the team which lost marginally in the grand final. Epsom could only create half chances and needed a wind and hill assisted long shot and bounce over our goalkeeper to get the points in the dying minutes. An impressive first ever game for the boys who really worked hard. Looking back at the fact Epsom only won by one lucky goal, this first ever outing was incredibly impressive.
Game two was against a familiar side for some of the boys having to play against Roundshaw which included a number of players which had played on the same team this past season. The boys were really looking forward to this game as a friendly 'grudge' match and luckily got the rub of the green in shooting downhill for this one. The game was a very even affair with very few chances and in fairness Roundshaw did not deserve to lose. The goal came courtesy of a pre-worked corner routine which bounced around the box and big Joey Taffurelli (JT) finished solidly. Merton held out confidently and could have added another towards the end to seal the game. The boys were excited and proud of their efforts and their first ever win.
Game three was against an Esher side who looked very sharp but had been unable to find the net in their games thus far. We once again were shooting uphill so were up against it and an unfortunate slip left an open net for them to go 1 – 0 up. However the boys continued to try and play football and the absolute endless running of Lewis paid off with a fantastic solo effort of beating a few men and finishing with a cracking strike into the top corner.
The final group game was against the less experienced Epsom side but still very well drilled. Shooting downhill we had some half chances. We were caught high up the pitch and were punished on the break with a clinical finish which the goalkeeper could do nothing about.
With the group games finished we ended with a very respectable 4 points nipping into third place due to the head to head rules. This meant a 3rd position play off final on pitch one.
Final
The final set up was slightly different with teams playing 7 minutes each way. This gave us the opportunity to play all the boys in two separate bursts. It was a great game against a really well drilled side who tried to play football. A dubious penalty was given in our favour and a future Merton legend Archie Baker-Haswell followed his Grandfather, dad and uncles footsteps and confidently stepped up and converted to bring home the silverware.
An impressive first outing for these budding footballers who despite the big gaps between games and coming up against some real quality players represented the club in professional fashion. An immensely enjoyable occasion which I am sure made the parents very proud.
An excellent start to what I am sure will be the future of Merton FC.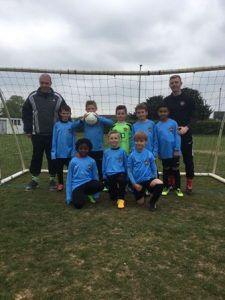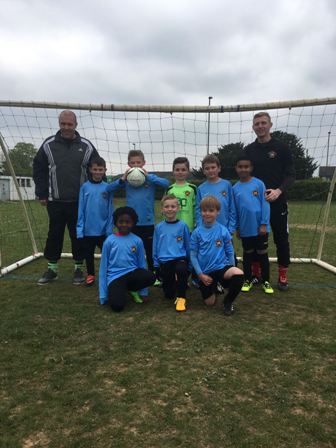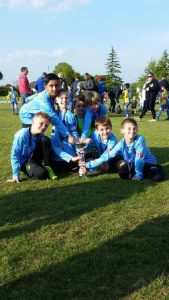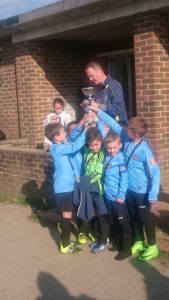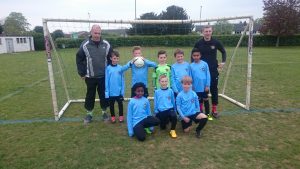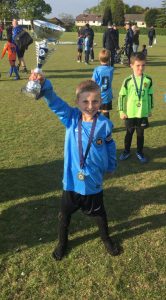 ---