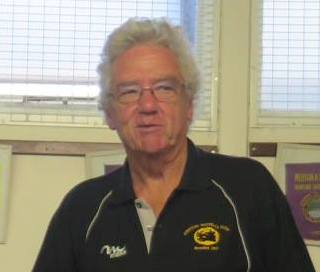 Weekly Chairman's Corner
Reconnecting with the past legends
Resting on our laurels is not something we do here at Merton HQ, and I'm sure you will have all enjoyed the new-look newsletter last week. This week we've even added in a quiz so that we can establish who the true fountain of knowledge at our club is. Credit must go to Sam who has brought wonderful enthusiasm to the Merton Way, and it really is one of the things which we believe sets us apart from other amateur football clubs.
One of the inserts I enjoyed most last week was the profile on Merton's various Old Boys. It's so important for us to keep the connection to those who have given so much to our club (and the pub!) over the years, and it is great to see the deep-rooted and lifelong affiliation these gents have with the mighty Yellow.
They will of course be in action on Long Good Friday against Old Westminster Citz, which will make for an entertaining spectacle. But, as those who were at the Vets' game in October will attest to, the real entertainment was at the bar afterwards, so I'd strongly recommend that you don't make any plans to depart the Hood too early on Long Good Friday!
Elsewhere, it was a bit of a mixed weekend of results for our promotion chasers – some of the pain self inflicted. But the 2s enjoyed a good win, while the 7s impressed yet again with a fine double triumph against Old Wilsonians. They have been a great credit to our club this season, and it is once again very pleasing that we enjoy such depth at a time when amateur football is under strain.
This weekend the 6s and 7s have double headers; the former will be looking to get their promotion charge back on track. The 5s have a massive game against rivals Kew which could determine their fate this season, while the 1s and 4s will be at home in the league and Spring Cup respectively. Here's hoping for a positive set of results.
---