1s vs HSBC 14.01.17
Merton 5 HSBC 1 (HT 2-1) (Scorers Woody, Johnny Graham, Vanny
Another good performance from our 1s saw them through to the Quarte-finals of the SAL Premier cup. But first we had to overcome the elements as the Hood had experienced a real battering from the snow and rain and pitches 1 and 3 were clearly unplayable. But with a bit of brushing and sand from the management team the pond at the centre of pitch 2 was absorbed. The downpour just before kick-off didn't help but the ref deemed it playable…just and we were able to get underway. I thought this was going to be a tough game as we had already played out a draw against HSBC earlier in the season in the league. Just before kick-off we lost Bosh who felt a twinge in his hammy.
We started the better but had little to show for it until Woody unlocked their defence with a quality free kick from just outside the box. Keeper no chance 1-0. Soon after that we were on level terms as Clappers played a strange cross field ball to their centre forward who was one on one with Sirij. Keeper no chance. Now Clappers has been with the club for nearly 10 seasons 300 games perhaps and I cannot remember him doing anything like this before. I do tend to hit the erase button on such events but apart from an OG in the Algarve when both he and our keeper were desperately hungover and rightly so that is it. So Forgive and forget , move on with just a very firm 'Dick of the Day' nomination! The game was pretty even with us on top but susceptible on the break. A good passing movement saw Johnny played thru and he finished well from a difficult angle 2-1 at half time.
We dominated the second half and created a lot of good chances. Their keeper played well but had little luck and sometimes less cover. They were gruelling conditions and both teams tired. With a 2-1 lead I was surprised how much we pushed up and left ourselves exposed and on two occasions outnumbered on the HSBC counter attack. Mainly due to the conditions both sets of attackers found the final ball difficult. Our third goal came on about the hour. Vanny (?) putting away a loose ball inside their area, This was a relief for a number of reasons mainly though because the pizzas were being delivered with no allowance for extra time or pens. Nick back from hols in sunny climes was exhausted after a good slog through the mud and replaced by Tom and Milo came on for Johnny Graham who had also run himself into the mud.. Fresh legs gave us a bit more impetus.
Tom Rowe making a welcome reappearance after his broken ankle scored our fourth goal shortly after coming on. He swung a foot at it from way out on the left wing. I thought nothing of it but shortly after I heard their keeper shout 'oh shit' and realised that the ball was destined to go over him and into the back of the net. He was surprised so were all of us on the touchline and even Tom looked a little bemused by the outcome.. We continued to press forward and squandered some good opportunities and were thwarted by their keeper. Our subs caused trouble down the flanks and on one such occasion having saved well milo got to the rebound to make it 5-1 for his first competitive goal. Sam was our Man of the match as he and his new orange boots put in a big midfield shift, Clappers Dick of the day and everyone put in a big effort for this win. The ref Bill Green controlled the game well and had to put up with a lot of chat. Pizzas and drinks very welcome at the end as was another good win for our 1s against a determined opposition who battled to the end. Now that Woody's devastating delivery from set pieces is being brought to the masses by Facebook videos we are seeking sponsorship for the rear of Woody's shorts, a tremendous advertising opportunity for BT Sport you may think!!!!
Team: Sirij (GK), Rat, Chas, Clappers, Kearnsey, Nick, Woody, Sam, Vanny, Johnny, James L, Subs Milo, Tom R.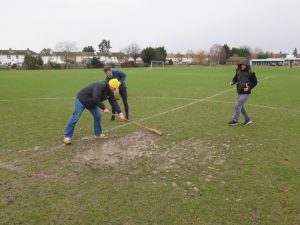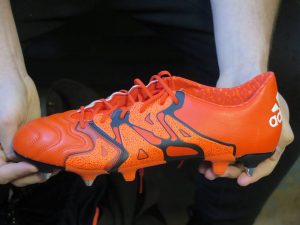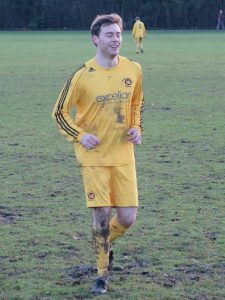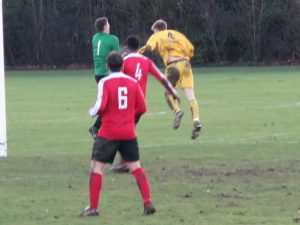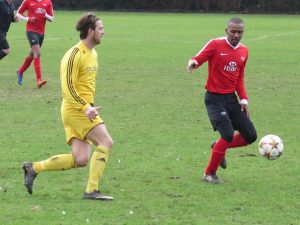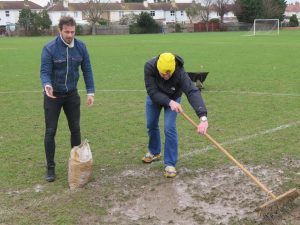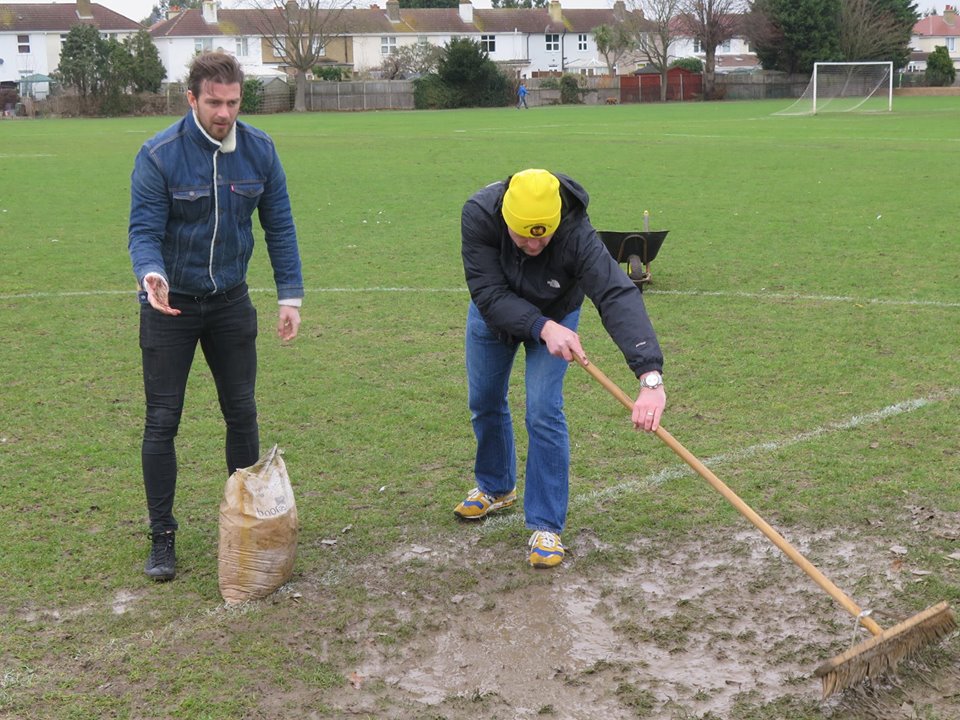 Posted in Match Reports 1s
---