3s vs Polytechnic 4s – 14.04.18
Merton 3s 0-3 Polytechnic 4th
After all the rain we have had in south west London over the last 2 months, the game was unlikely to be played, but with a very late pitch inspection on Saturday morning, we were all pleasantly surprised that it was GAME ON.
Most of us turned up on time, but it was a little odd not having our captain around (get fit soon Reedy). Nevertheless, we took to the field with a couple of new faces in the squad – namely Sam SR , EJ, Robert and the fat middle age guy going by the name of Darcy AKA (Shit DJ).
To be fair to him, the fat middle aged guy could play a bit. I would have liked to have seen him play a decade ago, when three stone lighter!
This week's match report is going to be a little different to the normal format. With age not on my side, and with a shocking memory, it will have precious little detail of the game. This is unlike Reedy, Lofty and DK that have the powers of superman to recall photographic detail when it comes down to remembering stuff about games. You should put them to the test.
About the game.
After a little debate with the Ref about which of the pitches was best to play on, he decided that the only pitch which would permit the game to go ahead was the 1's pitch. Once we got the goals out, warmed up and had the team talk (we went with a 4 – 5 – 1 formation), it was time to get things started.
First half Merton 0 – 3 Poly – Poly played better than us and deserved to be 3 up. Yes, one of the goals was offside, but we could have few complaints.
Second half Merton 0 – 0 Poly – Merton played much better. We didn't create too much, but we stopped Poly from playing, and battled hard right to the end.
Final score for those who can't work it out yet: Merton lost 3 -0
If we can get the balance right between youth & experience, Legs & legs have gone a little, Fit & not so fit, I think that, based on the hard work, skill and desire shown in the second half, next season will be interesting.
MOTM: Vin, and rightly so. Solid, and I'm talking about this performance here. Also I would like to single out Mario, who played very well.
DOTD: Welchy. The person who can't tell the difference between me, "a six feet plus black guy", and Sam – a five feet 9ish slim white guy with a full beard…please book yourself an eye test. SpecSavers has great offers, and most companies will pay for you to get one.
For the record, I did not do a foul throw. I agree that I did not have the best of games and rightly got two votes for DOTD, But Sam should have got DOTD …………….
"You should have gone to SpecSavers"
Anyway, this brings me to my final point. As most of you are fully aware I'll be 49 this year and have played for Merton for 18 years, but it's time for me to hang my boots up. (I have 2 pairs of adidas world cup boots, size 10 ½ for sale. POA.)
Merton FC has and will always play a massive part of my life. I've meet so many great people and have had lots of great memories, but it's time that I spend a little more time with my family. My kids are of the age that I should be with them on a Saturday afternoon and not trying to play football. For those of you who I've played with over the years… THIS TIME I MEAN IT! Big love and thanks Merton FC for giving me so much.
Team
Sam
Welchy Haydon Vin Iain
Ricky Dan Neil Darcy EJ
Denys
Subs
Robert Mario Robert
Kind regards
Paul Welch
Picture of Welchy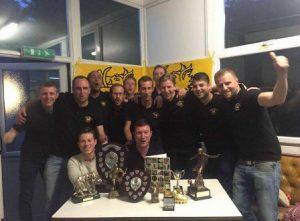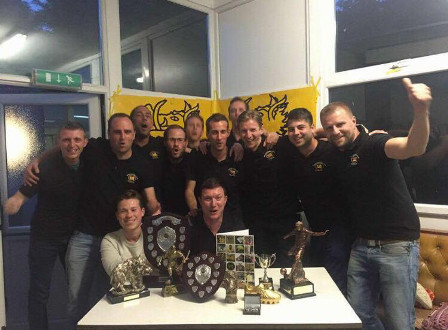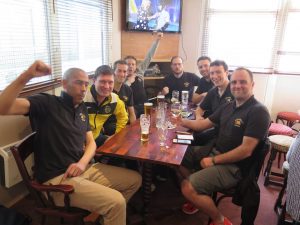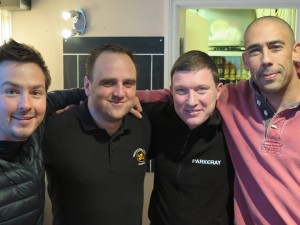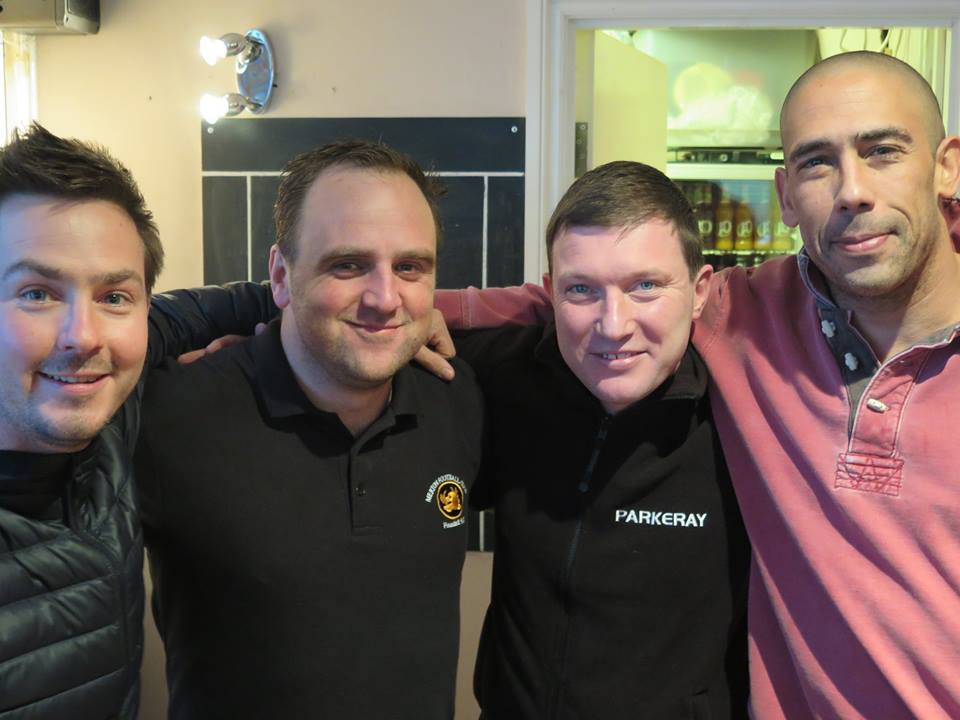 Posted in Match Reports 3s
---