5s vs Old Wilsonians 5s – 28.10.17
Old Wilsonians Fifth 3 – 3 Mighty 5s
Bromley is fast becoming last season's Chiswick – a home from home, a place where we spend more time than the Hood. Shame because it's so bloody difficult to get to – self-driving flying cars could not come sooner. And yet again, we were denied the good pitches by the "top teams" – do they not know who we are!?
We arrived typically far too early for the game, and typically didn't do a lot with the time we had. We started the game as if we had all only just got out of bed, and Wilsonians created the best chances in the early exchanges. We gave them too much space in key areas of the pitch, and this was demonstrated by their centre forward given acres of room 20 yards from goal. He curled a decent shot that Keiran in goal did very well to get to and slap it away like he does to any sense of soberness or dignity on a night out. Then from a cross from the left, their striker pulled off and connected from 12 yards out. Despite a large bounce and running in the opposite direction, Keiran stuck out a leg to flick the ball out of danger. They hit the post twice, the latter time Delman manoeuvred his feet majestically to clear the ball away despite rushing at it at 1,000,000 miles per hour. Not a great start.
It took those two occasions for us to get going, however a good move down the right saw Josh pick the ball up, glide past two of their players and hit a fierce shot that went just past the post. Unfortunate. We were stringing a fair few passes together however only manufactured half chances, and our finishing was summed up by a free kick that was chipped straight into the keeper's arms towards half time. 0 – 0, but we had finished strongly going into the break.
The team talk was positive, and we even commended each other for talking on the pitch which I think is a first for the Mighty 5s! It was mentioned that it would be helpful if what was said was useful, but one baby step at a time.
The early exchanges were quite tentative in the first half; however they took the lead from a long throw. In honesty we were all quite bunched in the middle, leaving a couple of their players at the back post. It became a scramble in the middle of the box, with the ball falling to their player on our right. From 6 yards out he couldn't missed, and placed it past Keiran to make it 1 – 0.
It didn't take us long to draw level either. The ball was picked up on the left by Dwayne who took one touch and delivered an inch-perfect cross towards Dulanjie. He met it force and the keeper made a good save. The rebound went back to him, and he slotted it home to draw us level.
And very shortly after that, it was our turn to benefit from a throw in. We took it fast and their defence was unprepared. The ball made its way to the other end of the box, and Aaron Byrne found himself in acres of space. He took a touch, seemed to take as much time possible to line up the shot, and then cheekily chipped the ball into the far corner. How cheeky? Just think Pirlo v England – very cheeky! Good thing it worked out.
The game really opened up from there, and both teams were having chances. In truth we were playing the better, more attractive football, however their more direct style was causing us problems. This bore fruit for them when they took a speculative shot from outside the area. Keiran got down to palm it away, however their onrushing winger made it first to tuck home the rebound.
Again almost immediately, we hit back with a rather scrappy goal. The corner went into the box, and a few players challenged for the header. It seemed to get stuck in between the players, however emerged at the feet of Phil from 3 yards out. You could see the look of "where am I" sprawled across his face and he attempted the clearance. Luckily, he was so close to the goal that it nestled in the top corner, putting the mighty 5s 3-2 up.
Boy did we have the chances to win it, with the most notable falling to Dulanjie. It wasn't to be, and we were holding on well under intense pressure. Within the dying embers of the game, they won a throw in deep into our own half. As the ball went in, Darren jumped with their big centre forward. He won the header, yet the ball went backwards, lobbing Keiran to agonisingly give them the equaliser.
The post-game analysis is always entertaining; it made as much sense as Alan Shearer would if he was presenting Match Of The Day whilst on the lash in Newcastle. One thing is painfully clear however, and that is that we have to defend set pieces better if we are to win games. But this was a good performance in a strange league, and something to build on for next time.
Keiran made a couple of top saves in the first half that proved vital. Our defence, despite conceding three goals, received a good amount of nominations for Man Of The Match with Phil, Darren and Delman really limiting their chances from open play – with Tiggsy and Stormzy certainly contributing towards that end. That allowed our attacking players to go forward, and Dwayne, Aaron, Josh and Dulanjie should probably have had more votes for Man Of The Match in hindsight for what was a very good forward display – 3 goals should really win a game after all. There were plenty of positives to take into the next game and let's hope we can keep improving.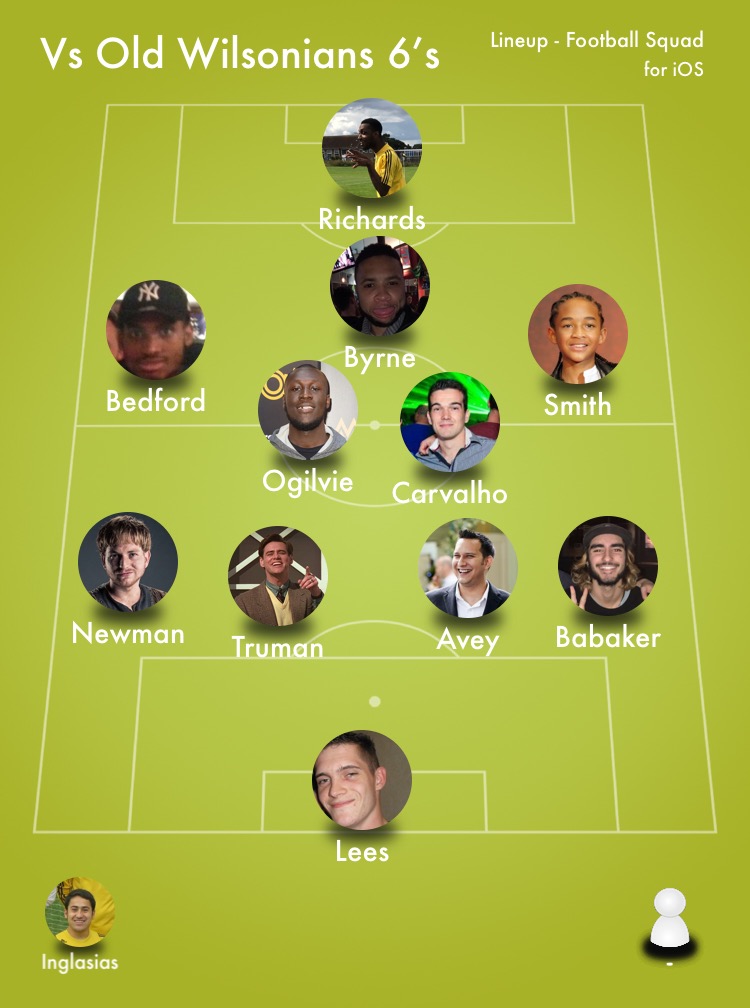 Posted in Match Reports 5s
---