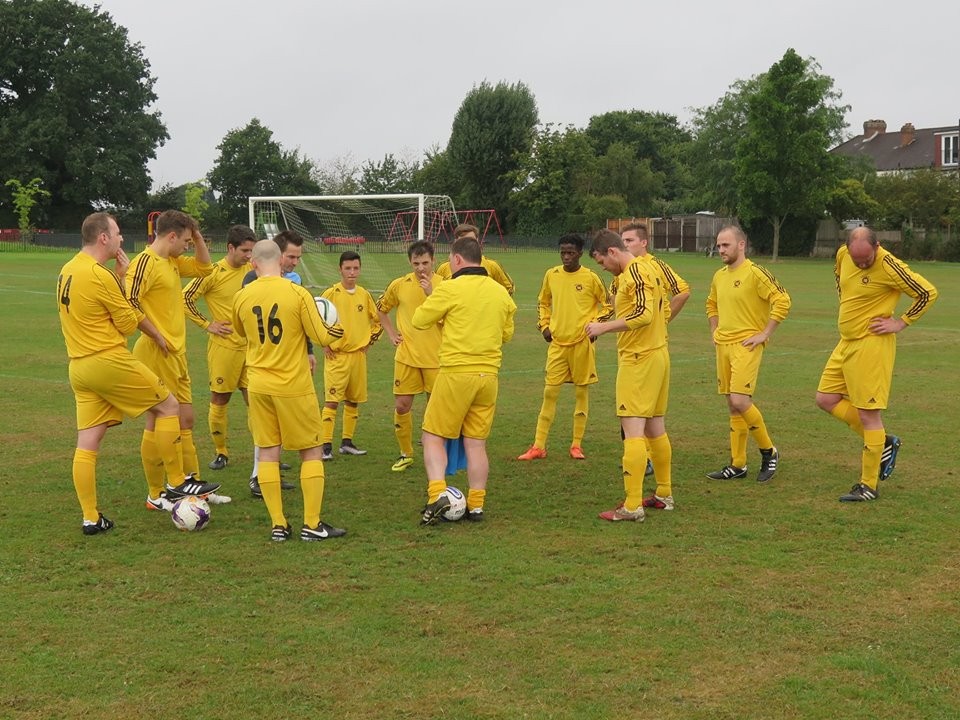 Adult Results – 10.09.16
Todays Results.
A slightly disappointing and wet start to the season. The 1s and 2s SAL games were called off as Lloyds Warren could not fulfil the fixtures. The 2s had a very good friendly with South Bank which they managed to draw 3-3 after being 3-0 up. Good game though! 3s lost their first league game away at Ally Pally 5-1. Tough oppo. And the 4s lost 4-1 to Old Acts in their first league game The 5s won 4-0 against South Bank with goals from Dwayne Bedford, Andy Bitmead, Delman Babaker and Billy on his debut. The 6s beat Old Wilsonians 2-1 but we scored all the goals with Mark Chappell scoring an o.g. for the oppo! That's was two in two for him.
And throughout a miserable wet afternoon they completed a cricket match. Bless 'em!!
Posted in Uncategorized
---