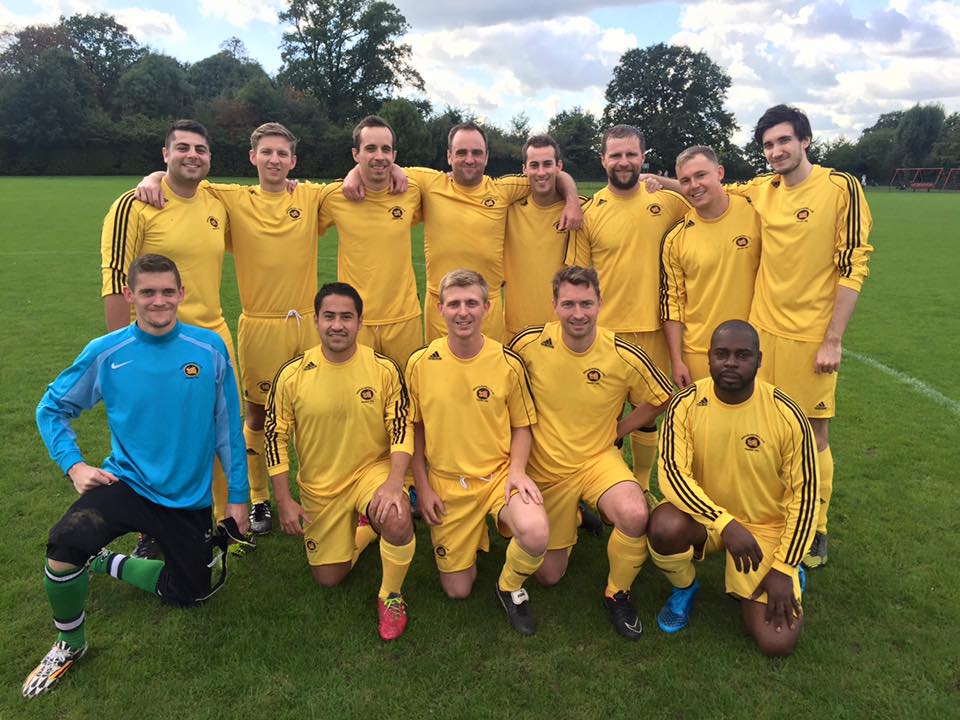 Adult Results Saturday 19th September
1s lost 1-0 to Weirside Rangers, Defeat was a little unfortunate. Arturs saved a pen but they got to the rebound. We had our chances and shots but definitely not our day. But good performance.
Joe Griffin bags Man Most Handsome over Ben Cook in a closely fought contest. Just like the match, in fact, which Team Handsome lost 1-0 on a lovely, brave, sunny day…
The 3s go down 2-0 to Old Pauline in the AFA Cup – a close game of few chances
The 4s draw 3 -3 at home against Weirside Rangers
5s lost 4-1 (H-T 1-1) to the newly formed Ibis Eagles but lots of positives to take from the game.
Posted in Uncategorized
---