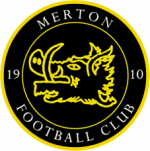 Merton FC AGM 15.07.15
Merton Football Club
Annual General Meeting (Amended Notice)
Take Notice that the Annual General meeting of Merton Football Club will take place at The Clubhouse, Joseph Hood Recreation Ground at 9.00pm on Wednesday 15th July 2015. This will start straight after training, please stay behind if you wish to hear what the plans are for next season. Bottom of posting is Review of last season, end of season finances, last season arrears owing to the club, and new proposed membership subscriptions and fees for 2015/16 season.
Minutes
To approve the minutes of the AGM held on 8th July 2014 as a correct record of the proceedings.

Review of the Season
A review of the Season will be posted on the web site prior to the AGM.
Report and Accounts
To Receive the Report of The Treasurer (Len Freeman). The Report and Accounts have been circulated and have been posted on the web site.e
To Fix the Fees for Annual Membership and match day fees for 2014/15
The Recommendation from the Committee is for the fees has been set out covers the men's and youth section and a proposal for a special rate for Under 21s.
Appointments for next season.
All Club Committee appointments are made by election at the AGM. The Club constitution allows the appointment of up to fourteen committee members to form the Club's Management Committee.
These are set out below together with the nominations from the Committee.
Note that the resignations of Mike Reed, Graham Willgoss and Roger Asling creates three vacancies on the Committee..
President – Terry Baker. (For a further Two year period) The President is no longer a member of the Management Committee
Chairman and Hon Secretary –   Max Herbert
Deputy Chairman –  Simon Clapperton
Hon Treasurer – Len Freeman
Hon Fixtures Sec.  – Mark Chappell
The Committee has put forward the following Eight members to fill the  vacancies that exist. They are:
Peter Kemp  – Bar
Matt Haswell  – Website.
Lee Lenihan –  Players' representative
Alex Herbert  – Entertainments organiser.
Steve Dewsbury  – Youth Section Representative.
David Quainton – General duties
Darren Avey – General Duties
The Three new Committee members proposed by the Committee are
David Laughton who will take over the responsibility for discipline and represent the Youth section.
Ivan Gladkow and Will Low
Any other Business.
Posted in Uncategorized
---