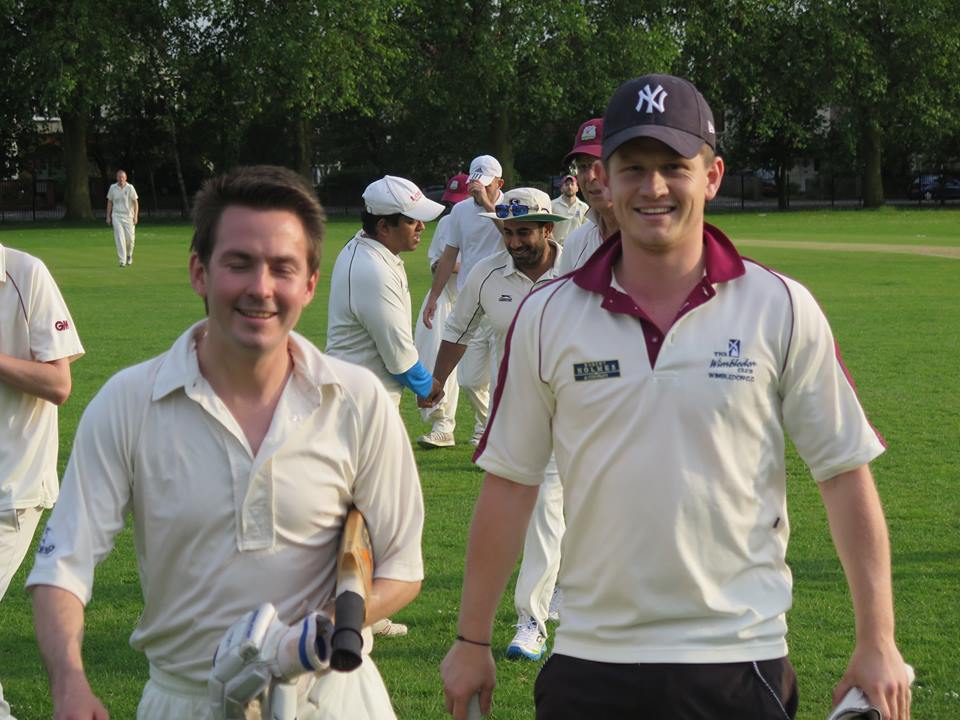 Merton FC Cricket Club Review 2016
Merton FC Cricket Club 2016 Season Review
By Ryan Gresty
Do not adjust your computer/mobile device/scrap of paper you are reading this on… Merton has a cricket team! The latest incarnation of summer sporting excellence saw MFCCC turn out for 4 evening T20s over the course of summer 2016, winning 3 and losing 1. The green shoots of a cricket team were sewn in the Hood bar, where talk of certain members pissing off to South Africa during the football season to watch England crush the hosts spurned numerous claims of "I used to play a bit of cricket/I fancy a go/I have nothing better to do with myself once the football season is over" and suddenly we had a cricket squad. Here is the season review: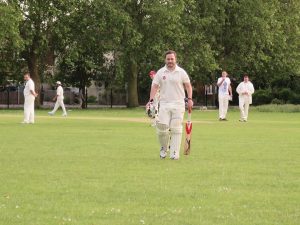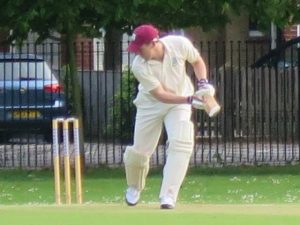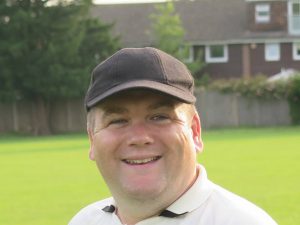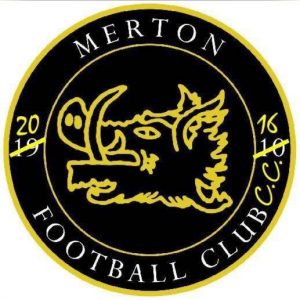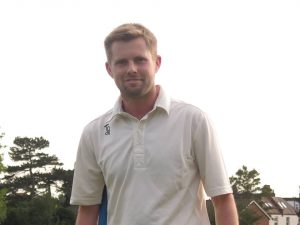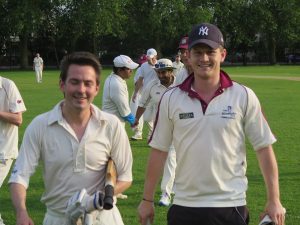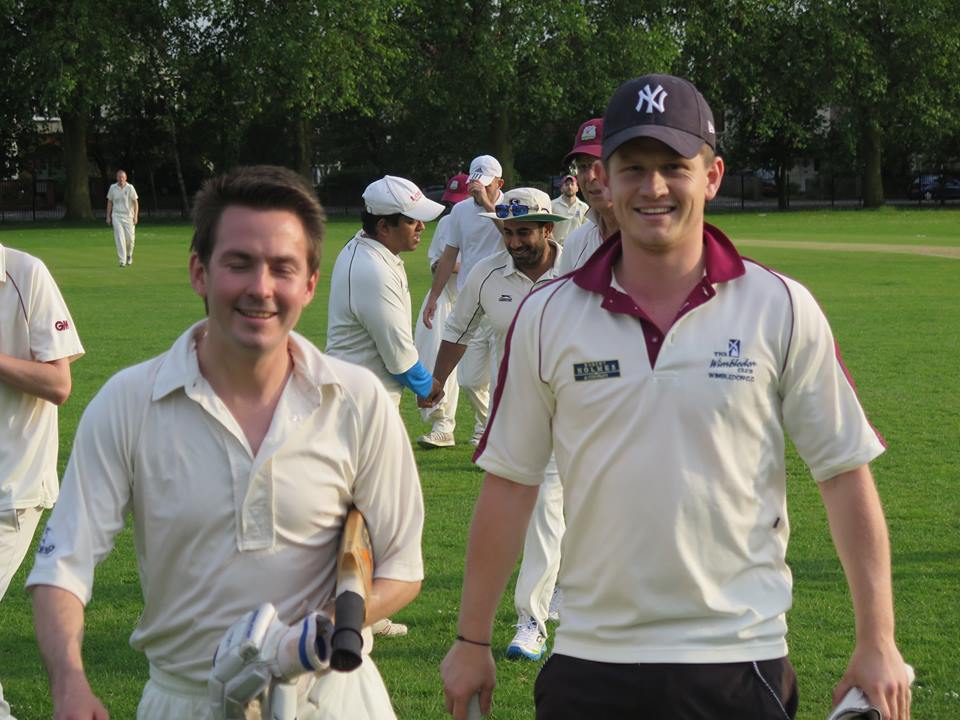 Merton FCCC (83-1) bt TOTIE (82) by 9 wickets
The first lambs up for the slaughter were TOTIE, one of Ryan's other teams. Starting with 10 while Lofty was doing his best tramp impression – wandering around Hampstead Heath with a bag of tinnies in hand, Merton bowled first and skittled the oppo for just 82. Nick Papanastasiou backed up his big talk of bowling prowess throughout the winter with a commanding spell of new ball bowling (1-20), but most memorable were his fielding antics. In the very first over a straight one was hit back at him at a nice catching height which he shelled upwards over his head. The non-striker looked on in disbelief as the ball bounced and rolled into the stumps and he was run out without facing. That was followed by a very tidy catch at slip, before dropping an absolute dolly on the fence shortly after.
Lofty finally joined the party and chucked a few medium pacers down which were hard to get away, but not as hard as Clappers' super-stodgy pies delivered like bouncing bombs which died in the soft pitch and were impossible to get off the square. Panic set in and wild swings saw wickets tumble, particularly at the hands of ringer Dave who returned incredible figures of 4 wickets for no runs off 8 deliveries as TOTIE were all out for 82.
So a friendly total for the MFCCC boys to chase. Step forward everyone's favourite South African, Mike "BIG MIKE" Todt, who launched a series of humungous sixes onto the roof of the school next door and into the park, sending bystanders scattering to all parts. Once Mike and fellow opener (ringer) Tom had each retired on 25*, Welchy steered the team home with a series of comical 1s, 2s and even a 3 which left his somewhat rotund batting partner calling for the pitch-side oxygen tank.
Merton FCCC (163-9) bt TOTIE (112) by 51 runs
Next up were Wimbledon United CC, Sherbs & Browner's Sunday team (images from the game enclosed). The 5.45 start time came and went with just 3 Mertonites present so the toss was manufactured and Merton were graciously invited to bat first. Gratitude came by way of a sensational display of destructive batting, starting with Clappers, after a couple of boring sighters, launching a pair of sixes onto the road beyond long on with his twig of a bat. BIG MIKE managed to hole out to the only fielder on the off side, but Tyson, Rat, Clappers (returning having retired on 25*) and Sherbs kept the run rate up around the "carnage" mark. The runrate-ometer had no scale for what followed: Tom Rowe launching the ball to all corners and notching his 25* off just 8 balls, 50% of which were maximums.
163 was always going to be a challenge to chase down, and Browner showed no mercy by demolishing the opener's stumps in his first over. Ty picked up the 2nd and Clappers managed to get one of his bombs to actually bounce rather than roll along the dirt, but Bronwer's butter fingers gave the batsman a reprieve. Skipper Ryan was involved in an innings-long battle with Sherbs over field placings, arguing that putting every man back on the rope was a tad unnecessary with all these runs on the board. So Sherbs was hauled out of the attack by way of punishment and replaced with the unknown quantity of Welchy, who claimed he'd never bowled before. His first ball landed perfectly on Glenn McGrath's dime, and his second took a wicket sparking scenes of unbridled joy, laps of honour, ticker tape parades etc etc. All 10 outfielders got a bowl as the skipper shuffled his pack, Rat the pick of the bunch swinging the ball nicely to bamboozle the tail-enders. Less successful with the cherry was batting hero Tom Rowe, but he produced a champagne moment in the field, pouching a worldly at mid-on diving full stretch to his left and even earning a honk of approval from a passing motorist who really should have been looking where we was going. WUCC in the end put on a creditable 112 but there was never any danger to the Merton Men.
Merton FCCC (131-8) bt LU Engineering Dept (73) by 58 runs
Only 3 Mertonites turned out for this one, aided by a host of ringers, but the scoresheet shows a Merton FCCC victory so we will claim it. Put in to bat, ringers #1 and #2 got the innings off to a strong start before a tardy BIG MIKE strode out to the middle, played a couple of blocks and then opened those square shoulders and hooned another few sixes into the trees and the beleaguered school roof on his way to his second 25* in 3 knocks. Ringers #3 and #4 slapped a few more boundaries until one was run out by a sensational direct hit from the alarmingly-competent mystery saffa in the opposition ranks. Said saffa was then thrown the ball and cleaned up Ryan, ringers #6 and #7 with a display of pace bowling that Dale Steyn would have been proud of. The sight of the keeper standing 30 yards behind the stumps on such a slow pitch, with the additional protection of a long stop directly behind him, told you everything you needed to know about this lad's pace.
Not to be outdone, Merton's own paceman Nick opened the second innings with a sensational 3-over spell that yielded just three runs. Swinging the ball away and in to the batsmen at will, throwing in the odd yorker and grinning from ear to ear throughout. This was cricket at its best, played the right way, and really was something to see. How he didn't take a wicket we will never know, and tragically we will never get to enjoy such a display again following Nick's tragic and untimely passing which leaves holes all over the club, not least at the top of our bowling attack.
BIG MIKE then delivered a truly awful display of leg spin with two overs that seldom saw the ball land on the pitch, was hugely expensive, but somehow contrived to yield two wickets and backing up the old adage that "filth gets wickets". Ringers #2-5 mopped up the other wickets and "Merton" added another comfortable win to the record.
Prince Consort XI (126-6) bt Merton FCCC (115) by 11 runs
Talk of The Invincibles proved to be premature as Merton fell at the final hurdle between them and a perfect 4-0 season. PCXI won the toss and chose to bat, spotting that Merton were somewhat light on the ground, and made hay in the first few overs as loose bowling and gaps in the field got them off to a good start. Making his MFCCC debut, Sam Harvey bowled with extreme pace but, ahem, loose control. Lofty showed him how it's done with hardly any pace and a dubious action that generated 3 quick wickets. And it could have been 4 when Kev Locke grassed a skier in the deep in the first of a series of fielding mishaps that swung the momentum back PCXI's way towards the end of the innings. Despite Rat and Sherbs' tight swing bowling at the death, a target of 126 looked imposing against the PCXI attack on a massive, damp outfield.
First ball saw BIG MIKE struck on the pads in front and a vociferous appeal for LBW turned down due to the enormous stride that meant impact with the ball was just outside the non-striker's crease. Kevin Locke played some nice strokes including a glorious late cut for 4. No such aesthetic pleasures down the other end, as Mike scratched his way to 20 before he was out to a screaming caught & bowled. Kev holed out shortly after to signal the start of a procession to/from the pavilion (park bench). Ryan, Will Low and Rat arrested the slide, Will timing a sumptuous straight drive along the ground for 4 first ball, generating questions of the skipper as to why he was hidden so far down the order. Rat had a wedding to protect his face for, but still hit some dashing shots before Welchy was run out by probably the greatest distance in the history of cricket, and Merton ended up 11 runs short at the end of the 20 overs.
All in all a positive season for men in yellow, in white. We'll aim for another 4/5 after-work T20s and one Sunday game next summer so if you're interested in turning out speak to Ryan Gresty or Mike Todt and we'll get you involved in 2017.
Posted in Uncategorized
---