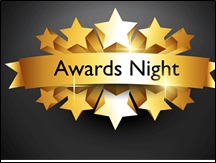 Awards Night – 27th May 2017
SATURDAY 27th MAY, AWARDS NIGHT & FA-CUP FINAL
AWARDS DAY & NIGHT AT MERTON FC, JOSEPH HOOD – 2PM START (PROMPT).
As the season heads towards the final furlong, your favourite night of the year is almost upon us… it's the Merton FC Awards Night! It's been a wonderful season for our club, as we've expanded to seven teams, seen a number of our teams challenging for promotion, enjoyed some good Cup runs and revelled in watching our Youth section go from strength to strength once again. We hope you can join us as we recognise all the fine achievements that have rolled in across the club, and come together to celebrate another fine season.
As ever, there will be friendlies played during the day, along with an inter-club penalty shootout. This will be followed by fish and chips/sausage and chips/halloumi and chips for dinner, while we will also be televising the FA Cup final in the bar. The Awards presentation will follow the game, and then, after that, let the mayhem begin.
Certainly not one to be missed – get it in the diary now please chaps!
---