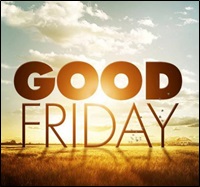 Long Good Friday – 14th April 2017
THE LONG GOOD FRIDAY – JOSEPH HOOD – 11AM START (PROMPT)
Good Friday is good and all. But with a dearth of football on television, many shops and facilities closed for the day, and the streets deserted, it can sometimes feel like life has come to a standstill.
The good news is that you need not fall victim to this, because, at the Hood, we'll be having our annual 'Long Good Friday'. We'll organise a bunch of friendlies, get some grub in, and make a good day out of it at the home of football. The sun has a knack for shining on Long Good Friday too. Do pencil this one into the calendar lads. Always a fun day out!
VETS GAME with the legends from Old West Citz. Kick off 12pm
MERTON XI FRIENDLY – kick off 2pm
YOUTH GAMES
Under 9s vs Carshalton Athletic
Under 13s vs Raynes Park Vale Youth

Hot food + hot cross buns in the bar – with a good old drink and catch up to celebrate the start of Easter. Not one to miss!!
---