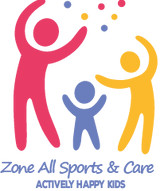 Zone All Sports and Care – Activiely Happy Kids
Neal Davison, long turn member of Merton FC, runs this local business, if you have any kids or know anyone who would be interested please enroll on to his classes. Details below.
He has also recently been incapacitated with a broken leg and has been probably one of the hardest periods in his life but has opened his eyes to a lot too – no exercise, no work, no football, relying on other people, loneliness, lost over half a stone and obviously pain and lack of sleep.
Merton FC wish him a speedy and healthy recover and hope to see him back down the club playing football in the near future.
OCTOBER HALF TERM COURSES NOW OPEN
Soccer camps at Joseph Hood
Arts, Crafts & Activities @Brookfield Primary School.
EARLY BIRD PRICES UNTIL 30th Sept
http://www.zoneallsportsandcare.com/
---