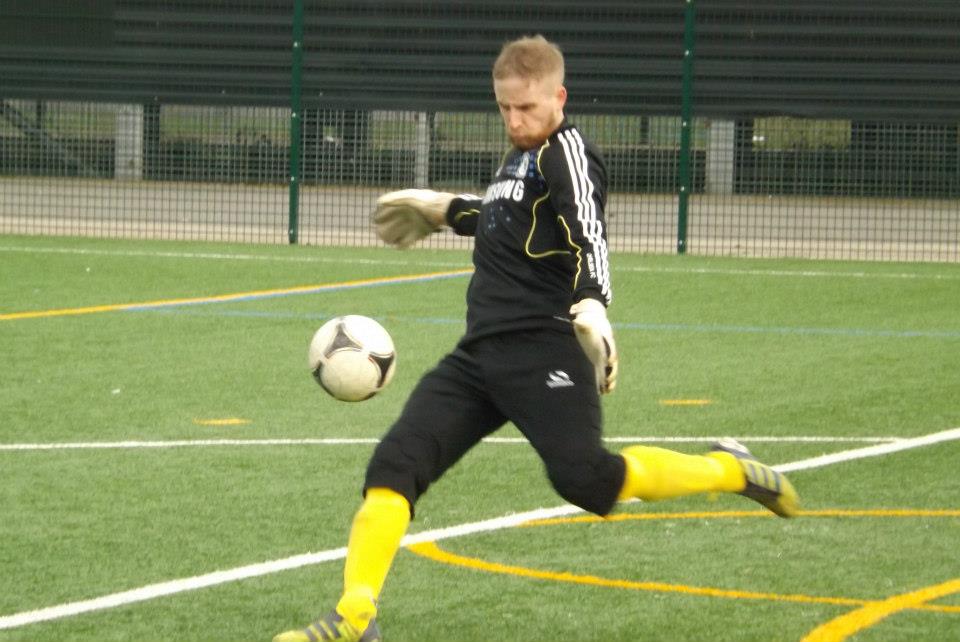 Player Profile – Chris Outred
FACT FILE
TEAM: 5s
POSITION: Left back/Left Wing/Centre Back
BIRTH DATE: 1986
BIRTH PLACE: Tooting
CLUBS: Barons (links league, under 14)
---
RAPID FIRE
Childhood Team: Chelsea FC
Favourite team outside the UK: LA Galaxy
Childhood Hero: David Beckham
Favourite Food: Pizza
Favourite Drink: Monster Ripper
Favourite Band: Foo Fighters
---
INTERVIEW WITH CHRIS OUTRED
1. Tell us who is Chris Outred outside of the club. What do you do, how would you describe yourself?
I'd say am an easy going guy, little shy to be people who don't know me. Love my video games, and anything zombie related. Love having a laugh with friends.
2. How did you end up at Merton FC?
My younger brother Dan got me started at Merton in the 09/10 season.
3. What was your best moment
in your MFC career till now?
11/12 season – last match before the Christmas break, we needed to win to stay top of the league, we were 2 nil down at half time. The 5s managed to get back to 2-2. We then got a free kick on the edge of the box on the right hand side. I stepped up and and put it top left of the goal.
4. If you could play for a professional team,
which would be it and why?
Chelsea FC, big fan I'd love to play at the Bridge.
5. Do you have any pre-match
rituals or superstitions?
Just the order I get changed.
6. Lastly, share us your thoughts
for the rest of the season.
Finish the season as strong as possible so the club can strengthen over the summer.
Posted in Player Profiles
---