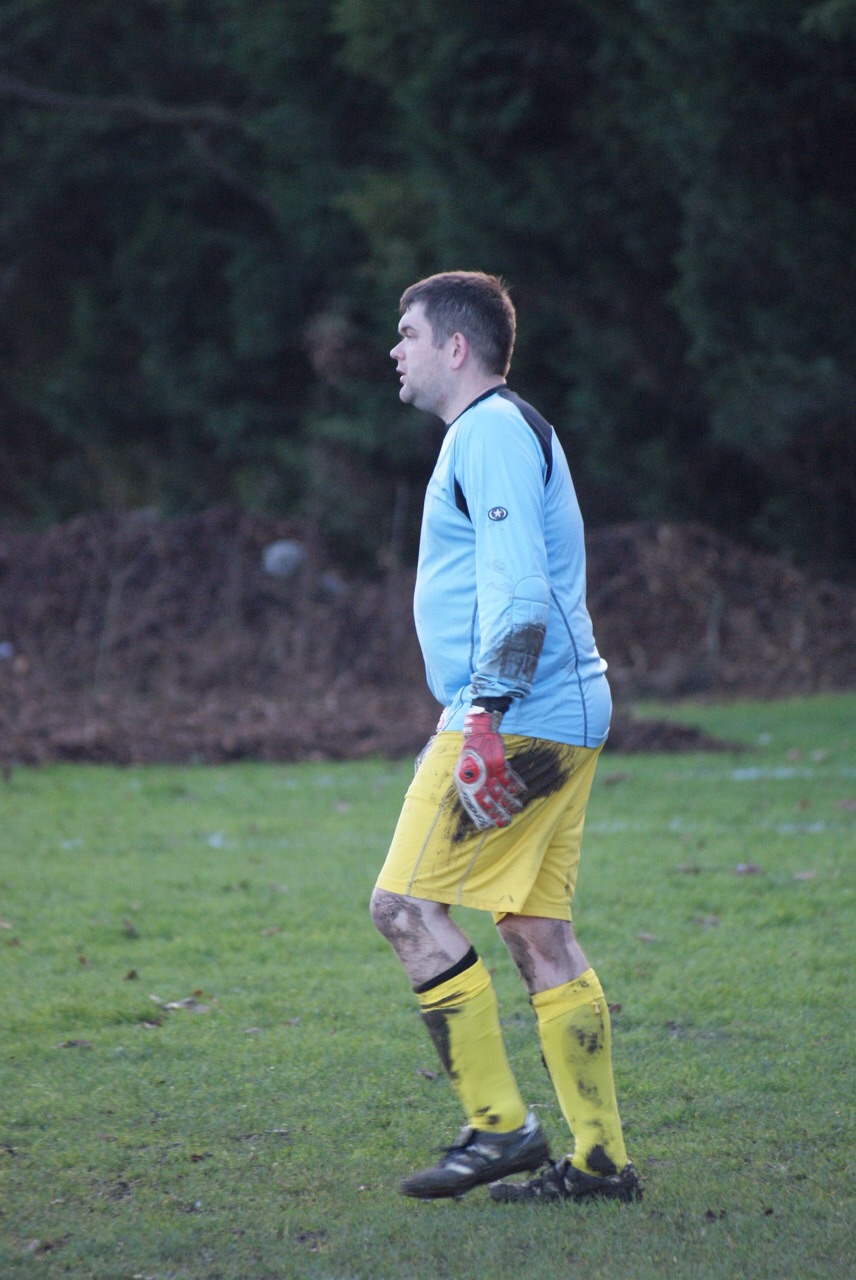 Player Profile – Kevin Locke
FACT FILE
TEAM: 6s
POSITION: Centre half/left back
BIRTH DATE: 1983
BIRTH PLACE: Croydon Town
CLUBS: Junior Greens & Main Royal Blues (Wallington Little League)
---
RAPID FIRE
Player of the season (so far): Alexis Sanchez
Childhood Team: Arsenal FC
Favourite team outside the UK: Shanghai Shenhua
Childhood Hero: Super Ted
Favourite Food: Extra large doner kebab
Favourite Drink: Carling
Favourite Band: Kasabian
---
Interview Questions with Kevin Locke
1. Tell us who is Kevin Locke outside of the club.
What do you do, how would you describe yourself?
I work for the home office (just a desk job!!).
I would describe myself as a larger than life
character who loves a laugh and a drink. I also
enjoy playing golf and the occasional night carp
fishing (how rock and roll!!)
2. How did you end up at Merton FC?
Through hope and desperation! Plus I knew some
of the first team.
3. What was your best moment
in your MFC career till now?
Scoring my debut goal for the club recently!
4. If you could play for a professional team,
which would be it and why?
I would play for the mighty Tottenham and
concede numerous penalties and own goals so
they get relegated.
5. Do you have any pre-match rituals or superstitions?
I always have a 6 piece KFC bargain bucket and a boost bar prior to the game.
6. Lastly, share us your thoughtsmfor the rest of the season.
My thoughts are that I hope the club can get through to the end of the season with all six teams in tact and then build strongly for the future. Also hope the club can win their cup final in a few weeks time.
Posted in Player Profiles
---