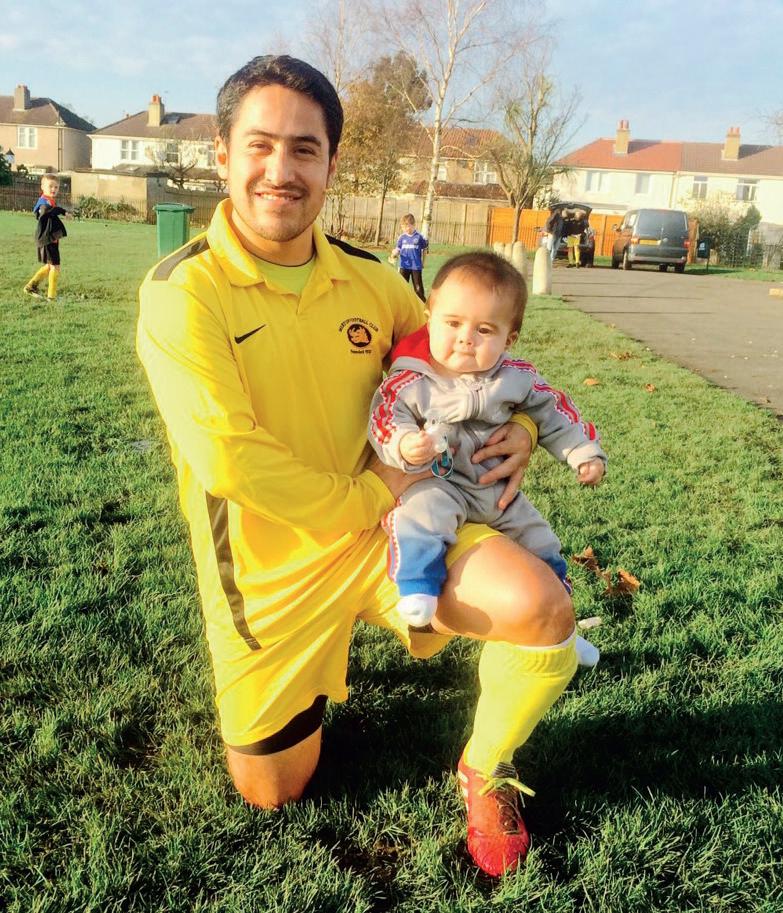 Player Profile – Ricardo Iglesias
FACT FILE
TEAM: 3XI / 4XI
POSITION: Right Back/Right Midfield
BIRTH DATE: 20/02/1980
BIRTH PLACE: Ecuador
CLUBS: Tigres JV (South American league in London)
---
RAPID FIRE
Player of the season (so far): Eden Hazard
Childhood Team: FC Barcelona
Favourite team outside the UK: LDU Quito (Ecuadorian team that played 2008 FIFA Club World Cup Final)
Childhood Hero: Diego Maradona
Favourite Food: Spanish Tapas
Favourite Drink: Sparkling Water
Favourite Band: Muse
---
INTERVIEW WITH RICARDO IGLESIAS
1. Tell us who is Ricardo outside of the club. What do you do, how would you describe yourself?
I consider myself a friendly person, committed to the beautiful game of Football and a proud new father of a 11 month baby called Ethan who hopefully would join Merton in a few years. I do work as an Account Manager for a Cleaning and Security company in London.
2. How did you end up at Merton FC?
Through a work client Peter Heyne who was involved in training at Merton FC in 2009.
3. What was your best moment in your MFC career till now?
I would say my first goal scored for Merton but to be honest I hardly remember it now, there is a bit of a best moment in every game I play for the club as I enjoy playing for Merton.
4. If you could play for a professional team, which would be it and why?
Crystal Palace, I live near the Stadium and I have gone to a few matches the atmosphere there is fantastic and although I always liked Manchester United I would feel honoured to play for the Eagles.
5. Do you have any pre-match rituals or superstitions?
Just a prayer before the match for a free injury match, and the victory of course lol.
6. Lastly, share us your thoughts for the rest of the season.
Pick up points in all games as possible and also hoping that more players commit with the club to have full squads through out the teams.
Posted in Player Profiles
---