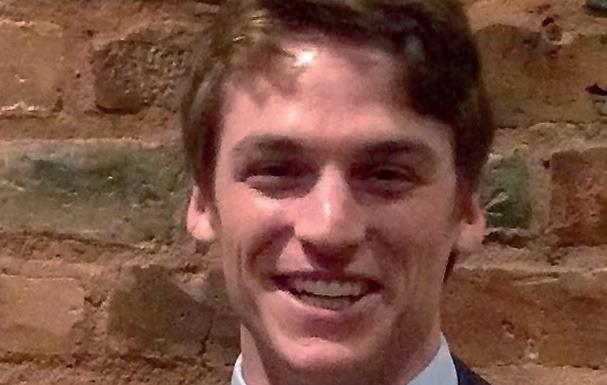 Player Profile – Will Kearns
TEAM: 1st Team
POSITION: Left Back/Left Wing
BIRTH DATE: 24.03.86
BIRTH PLACE: Washington, D.C.
PREVIOUS CLUBS: Norfolk, Virginia USA and OAS
---
1. TELL US WHO IS WILL OUTSIDE OF THE CLUB. WHAT DO YOU DO,
HOW WOULD YOU DESCRIBE YOURSELF?
I am an American, management consultant who works for FTI Consulting. I moved to London in July of this
year for work and plan to stay here for several years.
2. HOW DID YOU END UP AT MERTON FC?
I was playing in a pickup game after work in Battersea and met Ivan Gladkow, who asked me to join the club.
3. WHAT WAS YOUR BEST MOMENT IN YOUR MFC CAREER TILL NOW?
My best moment so far was getting the assist to Ivan Gladkow on the equalising goal against Old Esthameians.
4. CAN YOU REMEMBER YOUR FIRST GAME?
Yes, my first game with Merton was the first game this season against EBOG FC.
5. IF YOU COULD PLAY FOR A PROFESSIONAL TEAM, WHICH WOULD BE IT AND WHY?
I'd play for Chelsea because I support them and live closest to them.
6. DO YOU HAVE ANY PRE-MATCH RITUALS OR SUPERSTITIONS?
I like to take as many cracks on goal as I can.
7. LASTLY, SHARE US YOUR THOUGHTS FOR THE REST OF THE SEASON.
I am excited to get to know the club and move the 1s up the league table
---

QUICK FIRE
PLAYER OF THE SEASON SO FAR (PREMIER LEAGUE OR ANY LEAGUE): Robert Lewandowski
CHILDHOOD TEAM: Pittsburgh Steelers
FAVOURITE TEAM OUTSIDE THE UK: DC United
CHILDHOOD HERO: Claudio Reyna
FAVOURITE FOOD: Peanut Butter
FAVOURITE DRINK: Bourbon
FAVOURITE BAND: Blink 182
Posted in Player Profiles
---