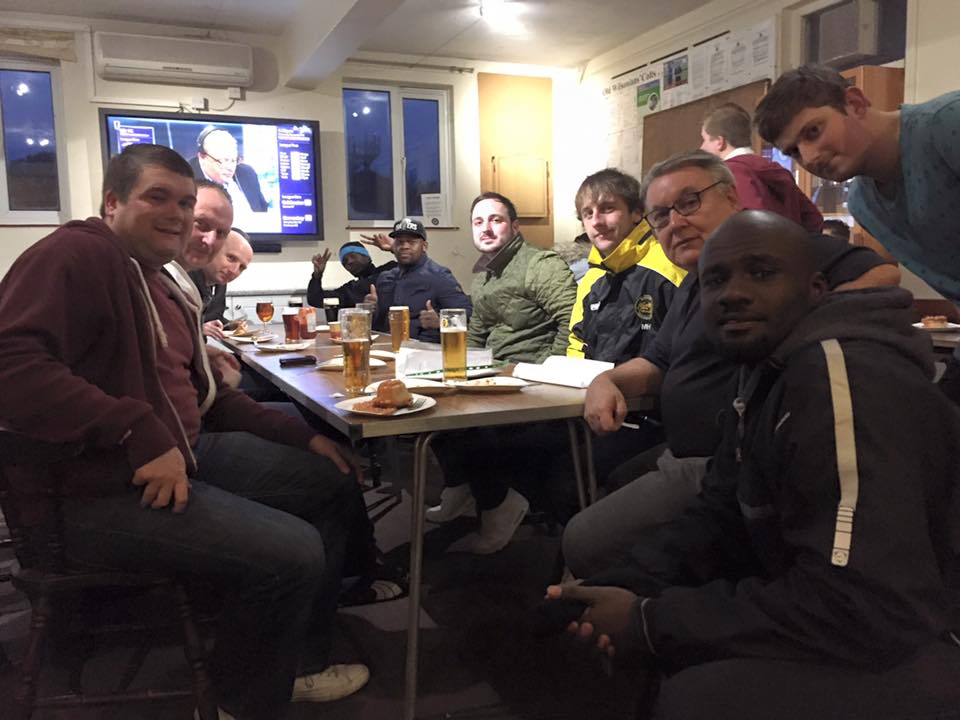 Saturday 14th November 2015
Well done to the 6s Cracking result.
Victorious 6s celebrate in the warmth of the bar after a 2-1 win at Old Wilsonians and now sit top of the league.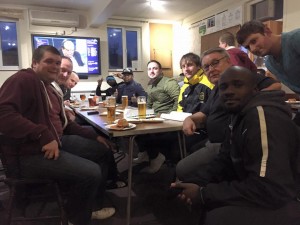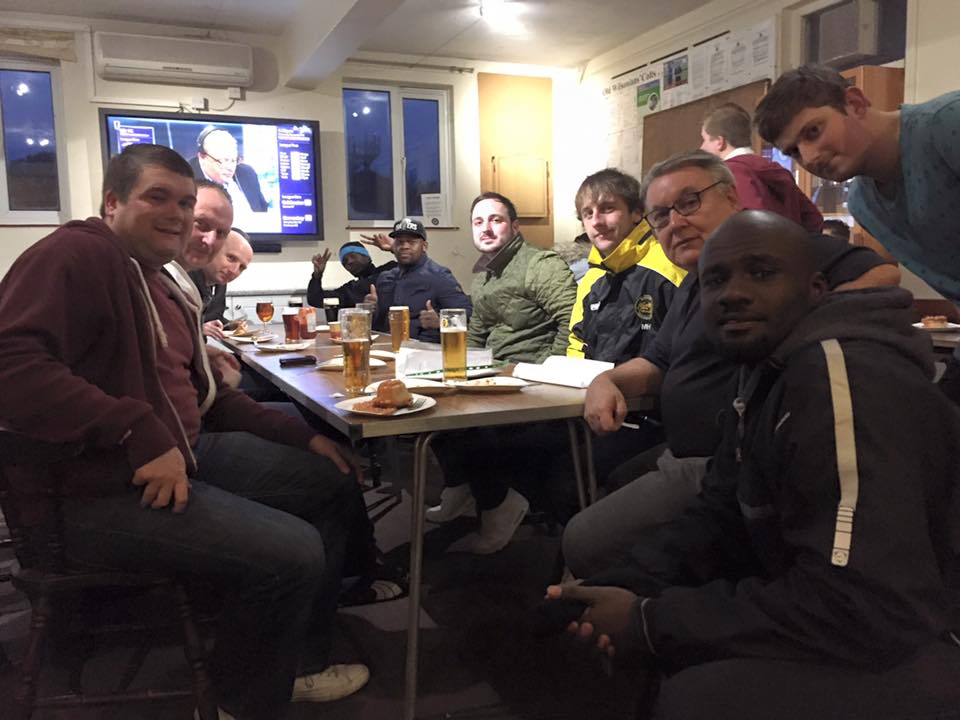 1s lost 3-0 at Poly great battling performance but good oppo who deserved to win but not by that much. Photos from 1s game. Really proud of the 1s effort and ability and Clappers organisation.
2s lose 2 – 0 against Carshalton
3s lose 2 – 1 against Nottsborough
4s lose 4 – 0 against Actonians .
5s lose 8 – 0 .
Posted in Uncategorized
---