3s vs Polytechnic – 09.09.17
MERTON FC 0
POLYTECHNIC FC 6
1st game of the season, the excitement of what could be, brewing, the group chat as dirty as ever.
New kit, new and returning faces, experience and youth, what could possibly go wrong?
A somewhat depleted squad due to absences further up the club meant that some of our key players
were unavailable for our opening game. A lot of players had to play out of position but none
the less everyone was ready to give it their all.
The performance as well as the end result could not have been further from what we imagined,
whether that was down to Poly playing well or us being way off the pace, we were totally outplayed.
The on the day absences did however, allow for a shining light in Ryan Burchill stepping up from
the 4th team to put in a man of the match worthy performance at left back.
A lot to learn and a lot more to forget from this performance. Onto next week to really get the season
going!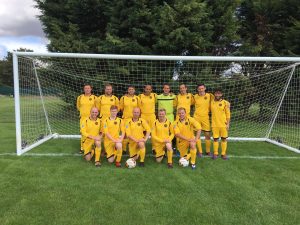 Posted in Match Reports 3s
---