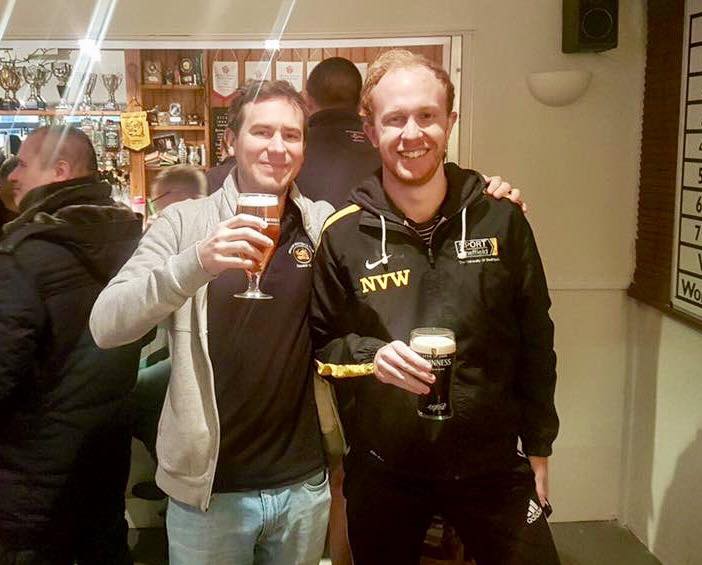 Adult Results – 21.01.17
Today's results (very belated).
The 1s unfortunately went down 2-1 in a 'spicy' cup game against Old Thorntonians. 2s pulled off a good 2-1 win, with goals from Jase Thomas and Andy Holder Ross. 3s went down 4-2 on one of the dodgy WCE pitches, while the 4s went down by the same score line on another. 5s, 6s and 7s games all called off on account of frozen pitches, and/or oppo failing to gather a team. Perhaps not the best set of results, but once again a good turnout at the Hood for apres footy.
Posted in Uncategorized
---