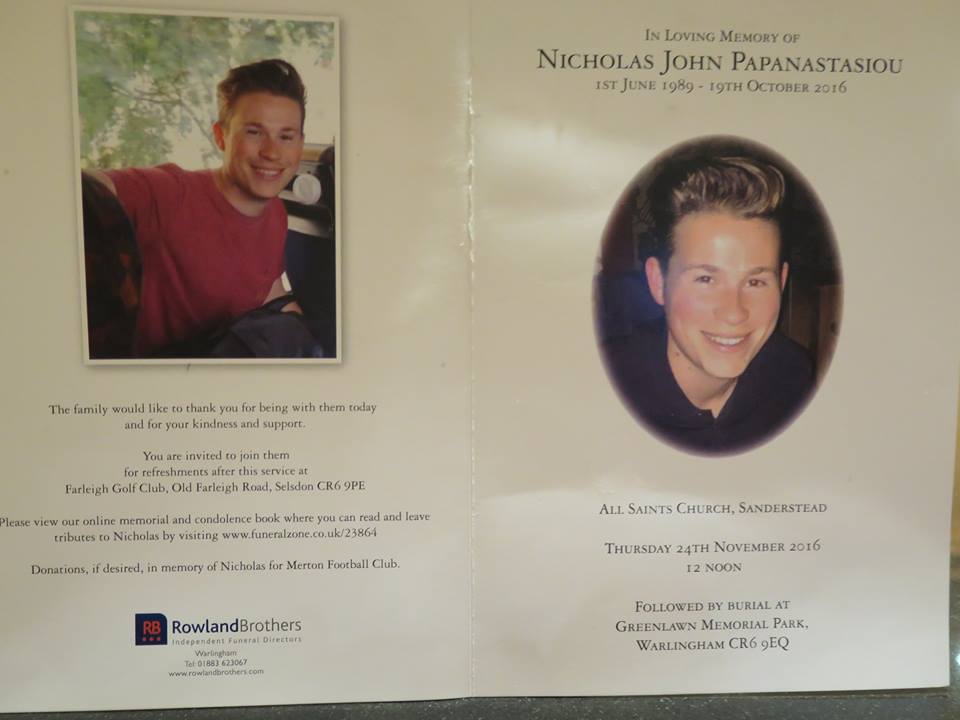 Nick Papanastasiou Funeral
Nicks funeral took place yesterday. It was an emotionally charged and an unashamedly tearful service with his family and friends telling how Nick had such a positive impact on their lives in his short life. They spoke of his love for life, his family, his friends and sport and, of course his smile. I recalled that when we posted the dreadful news of his death on this website Lofty, his captain last season, commented that 'He played with a smile on his face'. It seemed appropr…iate that we should sponsor 'Smile Train' a charity to create two new smiles in his memory. Smile Train organises cleft palate operations for children in the developing world. Two children who could not smile because of their cleft palate and probably did not have much to smile about will have the operation and will soon be able to 'smile'. Today there was an outpouring of love for Nick and grief at the loss but it was an uplifting experience for his friends and family. It was an honour to be part of this and our love goes to them.
There are some wonderful and moving tributes in there for you to read, and if you would like to add a tribute of your own, or even just light a candle, I am sure the family would appreciate it greatly. Our thoughts really are with Chris and the family at this hugely difficult time.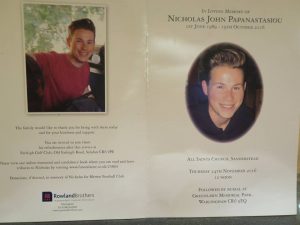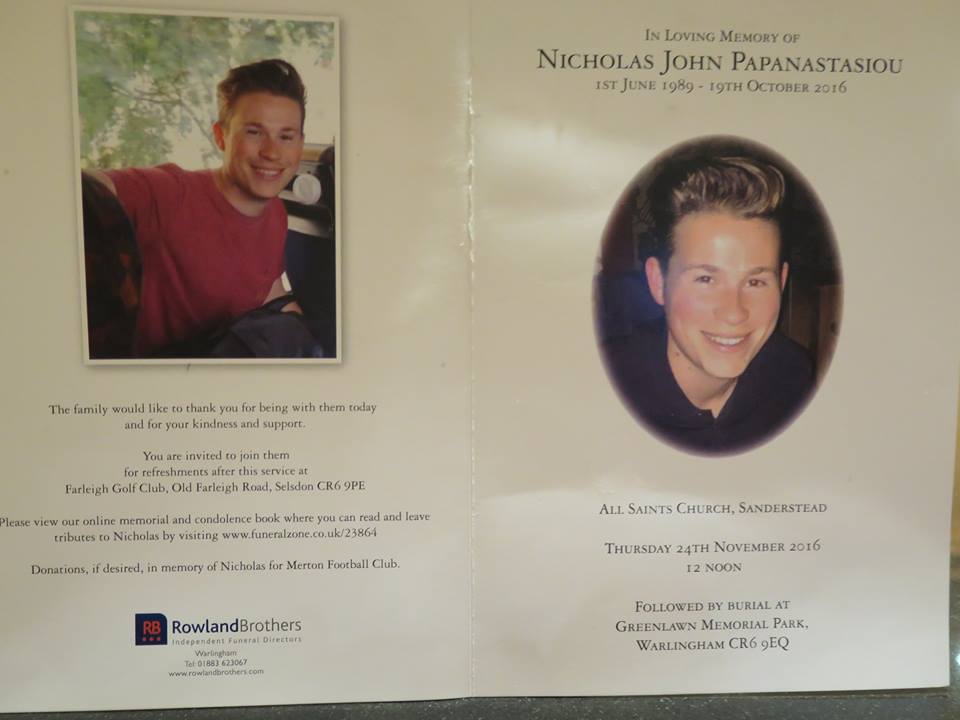 Posted in Uncategorized
---