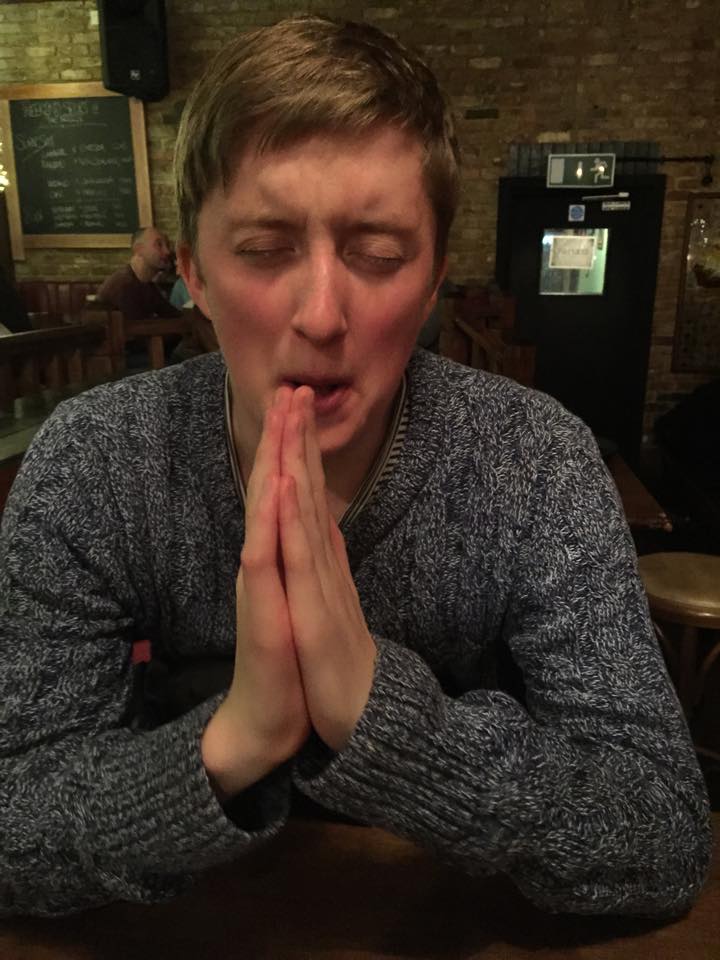 Player Profile – Liam Stevens
FACT FILE
TEAM: Team Handsome (They've obviously relaxed the entry criteria)
POSITION: Utility Man
BIRTH DATE: 09/11/1989
BIRTH PLACE: Shrewsbury
CLUBS: Admaston (Telford), Cedars Park (Suffolk), Homerton College (Cambridge)
---
RAPID FIRE
Player of the season (so far): David De Gea – Utd would be scrapping with Leicester without him.
Childhood Team: Shrewsbury Town
Favourite tean outside the UK: Wisla KrakÓw
Childhood Hero: Stone Cold Steve Austin
Favourite Food: Middle-Eastern
Favourite Drink: Predator (when Richie Moore drinks it)
Favourite Band: No favourite
---
INTERVIEW WITH LIAM STEVENS (OR IS IT RYAN. WHO KNOWS?)
1. Tell us who is Liam outside of the club. What do you do, how would you describe yourself?
Born in Shrewsbury and grew up in Telford, Shropshire. Since leaving seven years ago I've lived in Cambridge to study Chemical Engineering – then have lived in Suffolk, Liverpool, Leeds, Zürich and now here with work. Currently run the planning team for Hellmann's, Colman's and Maille at Unilever in Leatherhead. Big fan of Shrewsbury Town FC, travelling, reading, boxing and Richard Eggleston when he is being nice – but my main sport growing up was crown green bowls (genuinely).
2. How did you end up at Merton FC?
The club upgraded Ryan to version 2.0 at the start of this season after the old version developed some rust from a season on the bench.
3. What was your best moment in your MFC career till now?
The short time I spend every week with a view of the MMH trophy.
4. If you could play for a professional team, which would be it and why?
Wouldn't say no to a stint at Barcelona if they felt they ever needed my services. Never say never – hard to draw a comparison between Messi and me – we are a completely different type of player. It's the only team in Europe where I would feel like a pretty big bloke.
5. Do you have any pre-match rituals or superstitions?
Attend a group breakfast at Eggs Benedict in South Wimbledon to give and receive compliments from Team Handsome members.
6. Lastly, share us your thoughts for the rest of the season.
Will Taylor to score some goals, David Quainton to get an injury, Richie Moore to tell some lies.
Posted in Player Profiles
---