Under 10s vs Barnes Eagle Colts – 09.09.18
As the Indian Summer got into gear the new season finally kicked off at The Hood with a 10.00 start against BarnesEagles. There was a bit of a kerfuffle pre-match as parents marked out a temporary pitch since the usual turf resembled Death Valley.
Our 2 subs (Maxwell out of action this week) looked in envy at the opposition who literally had a (foldaway) bench with them. Amazon got a bit of a hammering as parents figured out the best way to get their hands on one for the coming cold Sunday mornings. And to give everyone a boost the club had organised hot drinks and bacon butties. Result!
As the match got underway it was clear that Merton could make the most of the wide pitch and command the play which is what they did for the entire half. Barnes had some possession when they could get out of their own half, especially through the player with no number but failed to make it count on most occasions due to some fast working back by Ollie, Harry and Joe and a lack of numbers.
Merton got on the score sheet soon enough with 2 quick fire goals from Rio and Percy. But Merton also created some of their own issues having pushed high up the pitch and got caught out as Bedfont made it 2-1 with a great finish.
No sooner had the second half kicked off than Rio got his second and Merton's 3rd to make the game feel like it would only end up with one winner. Subs rotated but the general pattern of Merton dominating possession and working for goals continued.
Faris, working very hard throughout was rewarded with his goal to make it 4-1 after creating and missing 2 chances mid way through the half. A lovely 5th followed when Harry won the ball and played a delightful pass for Dave who pushed it round the defender for the umpteenth time and slid it in at the near post.
We were then caught out up-field and saved by Max as he got to a shot from a Barnes breakaway. to keep the score at 5-1.
In the later stages a lovely bit of inter-play between Louis, Joe and Percy led to a shot we deflected ourselves to send the ball spinning wide of the far post.
To bring proceedings to a close Louis played the ball to Joe whose cross-cum-shot was tapped in by Louis at the far post for a resounding 6-1 win to start the season.
Well done boys!
On to next week!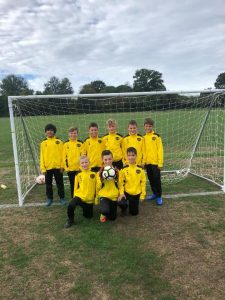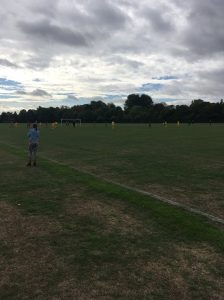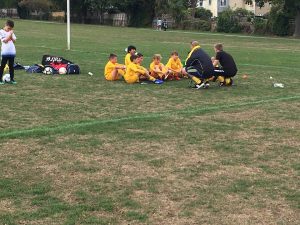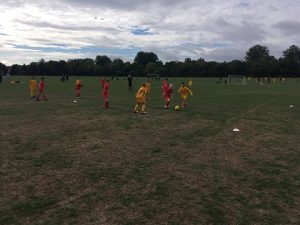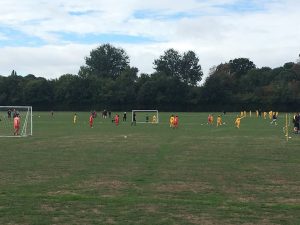 Posted in Under 10s Reports
---