Under 13s vs Beacon Hill Juniors – 25.09.16
Beacon Hill Juniors 1-3 Merton FC
Round 1 of the Surrey FA Youth Cup. We met at The Hood nice and early and prepared for the long journey to Hindhead for a 10.30am kick off.
Arrived safe & sound after the hour long drive up the A3 giving us enough time to warm up and talk tactics. Beacon Hill elected to play up the slope in the first half which meant we had kick off. The pitch was smaller than we are used to so the instructions from Steve AKA Pep Guardiola was to move the ball around quickly, pass and move, 1 or 2 touch then pass. This tactic worked we took kick off moved forward with a string of about eight passes the final of which found Marcus at the corner of the eighteen yard box he gambled and struck a perfect low shot aiming for the back post, the ball skidded across the wet grass and fortunately for us their keeper misjudged the shot he thought it was going wide and didn't try and save it but the ball hit the inside of the post and went in. for the next half an hour the game was equally matched chances by both teams. One nil to Merton at half time.
Second half started very differently, Beacon Hill now playing down the slope dominated the first 5 mins and it was obvious they wanted to win this game, they were attacking in waves, it paid off and they scored a very good goal dispite the efforts of our defenders Nikoy, Freddie, Kadeem, and new signing Alfie. Beacon Hill kept on attacking in waves but they left lots of space in the midfield which we exploited after a great tackled from jack who passed it calmly to Mckenzie who sent the attacking midfielders on their way up the pitch, Beacon Hill had six players stranded in our half after their attack and Marcus used his pace and skill to put the ball in the net. Two one Merton.
Beacon Hill didn't learn from this kept attacking in waves enabling us to counter attack again allowing Marcus to score his third to which Beacon Hill had no reply for.. Three one Merton.
Well done boys, we should be all proud of ourselves as we didn't know much about the team we played and we still ended up dominating. The score ended up 1-3 to Merton all of our goals we scored were by Marcus. So very proud and lets move onto the next round.
Great day, great oppo, great referee.
Big thanks to Beacon Hill for their sportsmanship and hospitality who provided each of our players with hot dogs, a chocolate bar, and drinks. We'd like to return the favour and invite them over for a Long Good Friday friendly.
Report by Marcus Anwer (Striker)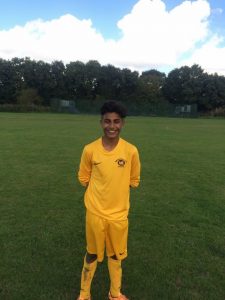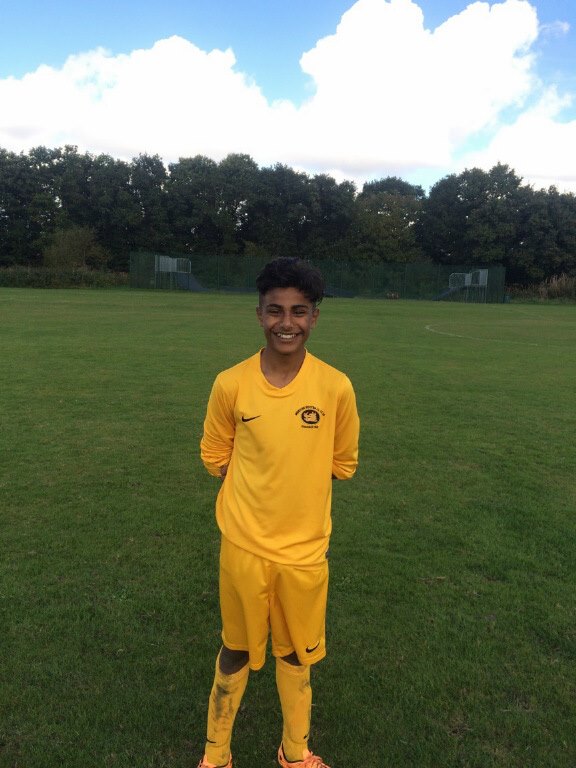 Posted in Under 13s Reports
---