Under 13s vs Motspur Park – 08.01.17
08/01/2017 Merton FC vs Motspur Park
Round of 16 County Cup
The match began, our line up: Milo (GK) Nikoy (CB) Jack (CB) Alfie (LB) Freddy (RB) McKenzie (CDM) Evan (CAM) Bullet (LM) Isaac (RM) Marcus (ST) Justin (ST). The first half we played very well, we were playing one touch football & we were feeding the ball to the wing a lot but the opposition defended the ball very well. We kept on trying but did not manage to break their defence. They pushed up and won a corner and succeeded in scoring, 0-1. Kieran then had a nice run down the left wing and scored a lovely goal, at the end of the first half we were drawing 1-1. Both teams had their team talk, the second half started.
The midfield went a bit all over the place, they put a lot of pressure on our defence and we tried to clear the ball but they managed to score leading to 1-2. Another good run from Kieran on the left wing and he scored another banger, we were then drawing 2-2. Marcus had a run down the left wing and shot the ball which went under the keeper's arm. We were then winning 3-2. They were pushing very well and got another corner but did not score but it led to another corner which ended in them scoring the equaliser. The whistle blew for the end of the second half.
Both teams picked their penalty takers, our penalty takers were 1) McKenzie 2) Isaac 3) Evan 4) Kieron 5) Nikoy. McKenzie scored a good goal they also scored their first penalty, then Isaac scored a nice goal but so did they, then Evan scored and so did they! Kieron scored, then our goal keeper Milo saved a good attempt! Our final penalty taker Nikoy scored his goal leading to us winning 5-4 in penalties! We all bundled and cheered and then gave our respect to the opposition, it was a great match!
Match report Isaac Tossio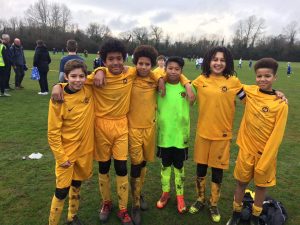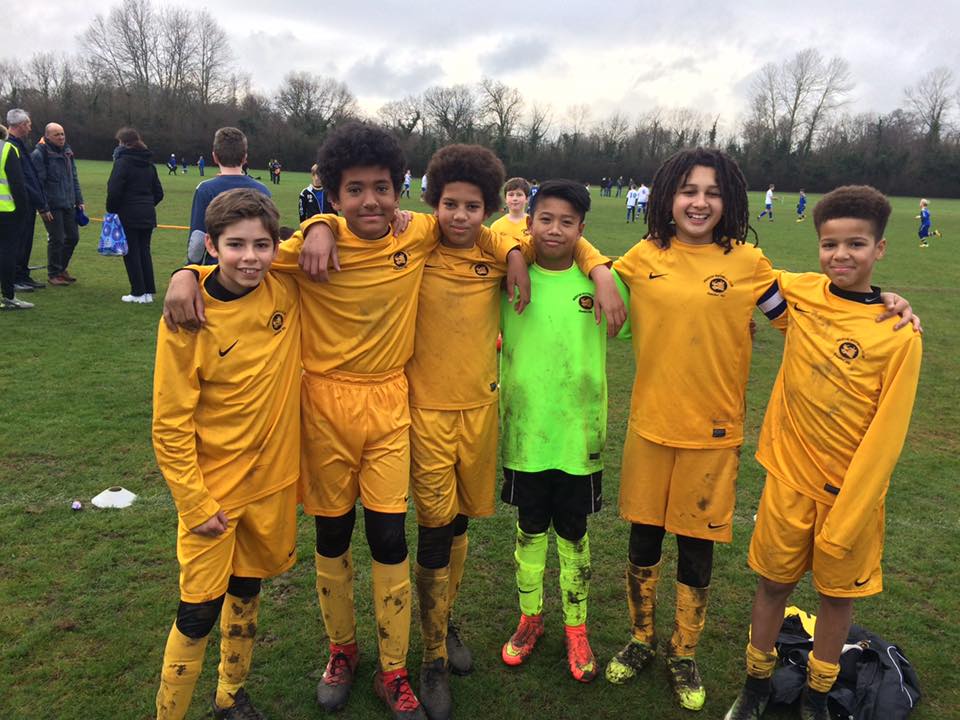 Posted in Under 13s Reports
---