Under 9s vs Barnes – 02.04.17
On a lovely sunny April morning away at Barnes football ground, Merton under 9s took on Barnes at a 6 a-side match with no substitutes (due to holiday commitments). It was an all-round superb display by Merton with a gutsy, technical and energetic performance shown by all the players. A total team game.
Barnes set off to a quick start with an opening goal, but from then on Merton were in the ascendancy. Harry deservedly won the man-of-the match award with a determined performance, with some fantastic crosses and an important goal. Do-Hoo scored twice, one with a penalty (after being sandwiched by the other side) and Tommie with his pace scoring the fourth. Sam again made some significant catches in goal (and won a best moment award for one of his saves), whilst Jack added pace down the wing. Callum was as strong as ever in midfield and defence.
Given the lack of substitutes, it was decided to "rest" the players by playing a rotational system, which was very effective as the boys preserved their energy and progressively dominated each quarter.
This was a thoroughly enjoyable game for players, coaches and spectators alike in a great setting. Although playing a 6 a-side game, the boys were not phased and showed great patience, skill and character to wear the other side down and to seize control of the game.
Thrilling match with a superb result!
Winta
U9s Pitch Marshall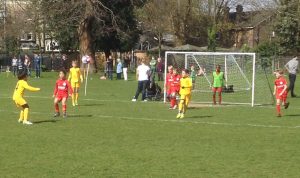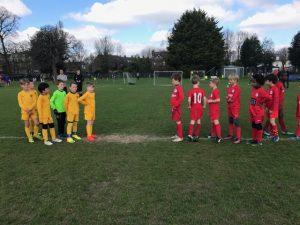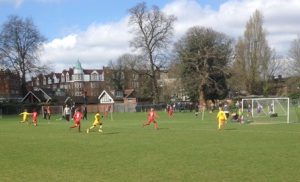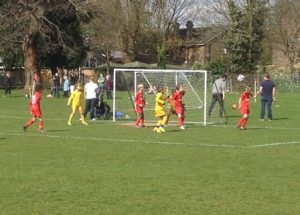 Posted in Under 9s Reports
---