Under 9s vs Carshalton Athletic Whites – 17.09.17
17th September 2017
Merton Under 9s 3
Carshalton Athletic Whites 5
Goalscorer: Faris (3)
MOM: Archie
Under 9s first home game at the Hood, everyone got to the ground early as per the coach's orders. Pitch half ready, just the important items waiting to be retrieved from storage, the goals. On Manager's agenda for next week's game a set of keys for the changing rooms.
Coach Neal (yes I have now got name spelt right) took the boys for a warm up and pre match tactic run through. Starting line up was Max (GK), Ollie and Archie in defence, Louis, Percy and Lewis in midfield and Faris up front. David, Joe and Harry on the bench. The team started well controlling their passes and getting the ball forward. Faris had his shooting boots on today scoring all 3 of the goals in the first half. He took all three goals very well. 3 changes made half way through the first half David, Joe and Harry on for Ollie, Archie and Faris. Carshalton brought it back to make it 3 – 3 at half time, a good match so far with Merton looking a lot better from last week's game. Some positives to take in for the half time team talk.
2nd half and a couple more changes made. We continued to play some good football, working it from the back, unfortunately Carshalton took the lead, scoring two more to make it 5 – 3 with about 5 minutes to go. Last of the changes and the boys tried to get the goals. David trying a spectacular over head shot just to see it land on the top of goal net and Lewis smashing a worldy only for the ball to hit the corner of the upright. Had it gone in would have been contender for goal of the month. All the boys worked hard but couldn't bring it back. Game ended 5 – 3 to Carshalton but defiantly improvements and positives to take into next week's game at home to Twickenham Tigers.
Man o f the Match was tight choice for the coach and manager, hat trick scoring Faris was just edged by Archie with his great tackling and some real quality on the ball.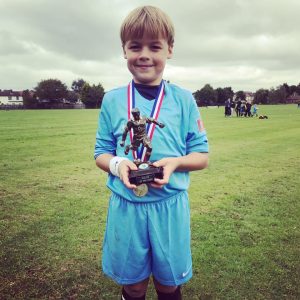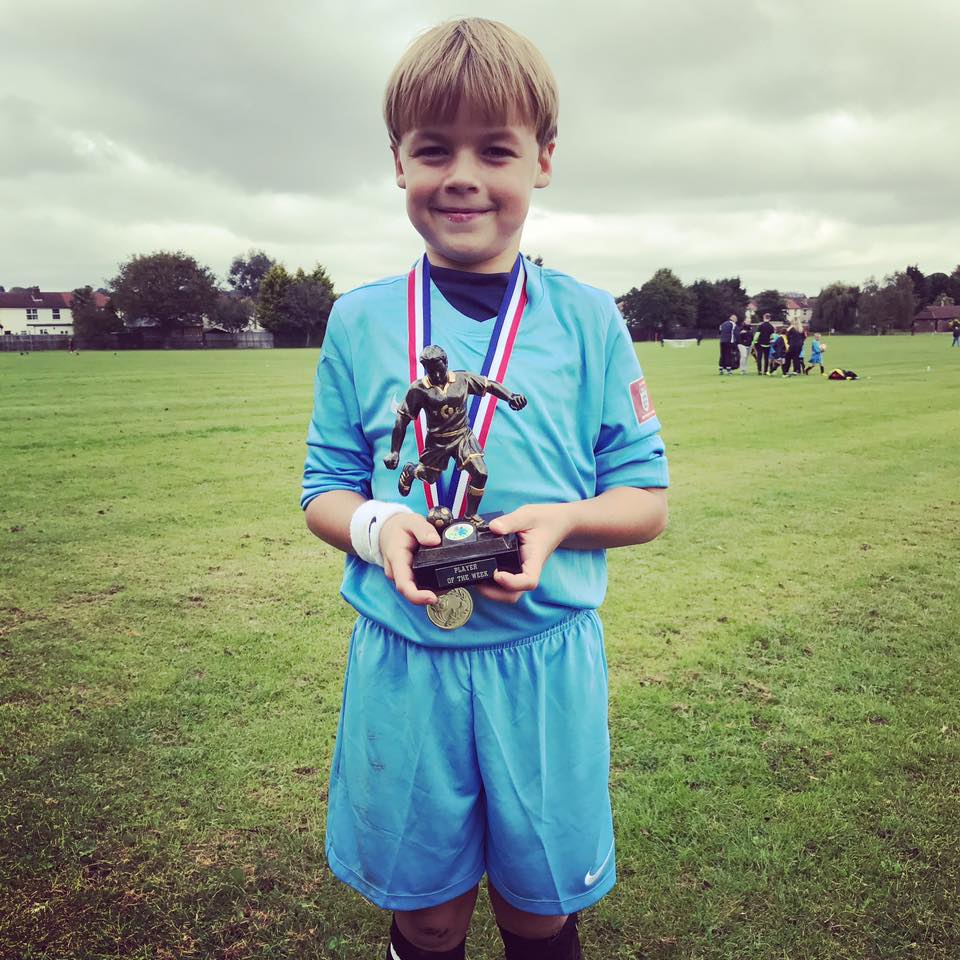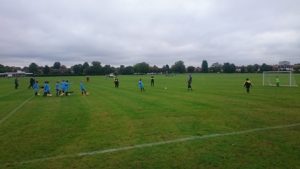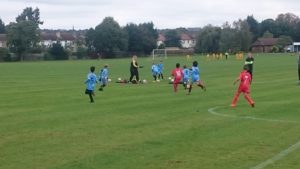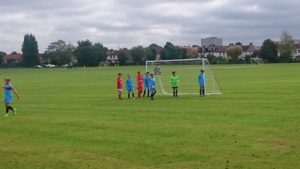 Posted in Under 9s Reports
---