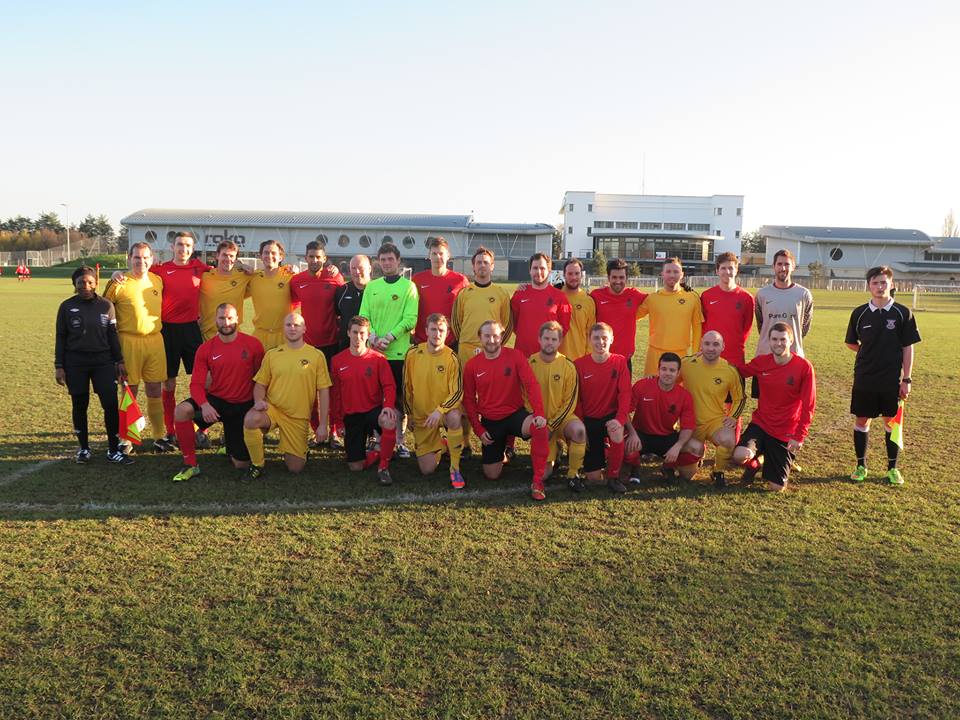 1s vs Polytechnic 13.12.14
This was going to be another stern test for Merton as we travelled to table topping Poly in Chiswick. Another SAL club with really good facilities and 6+ pitches. I was surprised to see the Uni side playing a training match on the 1s pitch as this has always been jealously protected and consequently it was not quite so good as in the past but it was still a very good surface. Poly have had a little dip in form lately losing in the cup last week at HSBC (3rd Div) and at home to Alleyns. We were out of the blocks very quickly and created a couple of openings and it was a few minutes before Poly got into the game. They are clearly a very good side and neither side really got on top, but just before half time of a pretty even contest a Poly break resulted in a penalty. Whilst it was not the best Angus saved it and we went into the break all square.
Poly started the second half better and created  and missed a pretty good chance and then scored with a really great strike after Angus had made another great save. We came back at them really well and played some really good attacking football, breaking from defence and passing incisively. None better than Will Low who was filling in at left back for Al Gladkow and was outstanding. Ackers got the ball in the net with a good lob but was penalised for offside or a push on the centre back, could have been either, probably neither. This was a short reprieve as another flowing move started down the left and swung across field opened up Poly's defence and Vanny rifled it home. For the next 15 mins we created and Poly had a number of escapes with Snooks, Vanny and Tills all having chances. At the end  though Poly came back at us and a snap shot in the last moments went desperately close.
This was the best that I have seen Merton play. Clappers had the side really well organised and everyone did their job. The back four was excellent and Will Low showed his value to the side with an outstanding performance in an unfamiliar left back position. Snooks was magnificent in mid field well supported by Woody and Tills who battled well. Ackers lead the line tirelessly but a worrying hammy caused his substitution. Bosh and Vanny threatened down the wings, replaced with 10 mins to go by Dan Whiteman and Tom Rowe whose fresh legs were welcome relief. Angus in goal was our Man of the Match in an excellent team performance. The game was well reffed by Mr. Turnbull and Poly's hospitality was very welcome.
Posted in Match Reports 1s
---