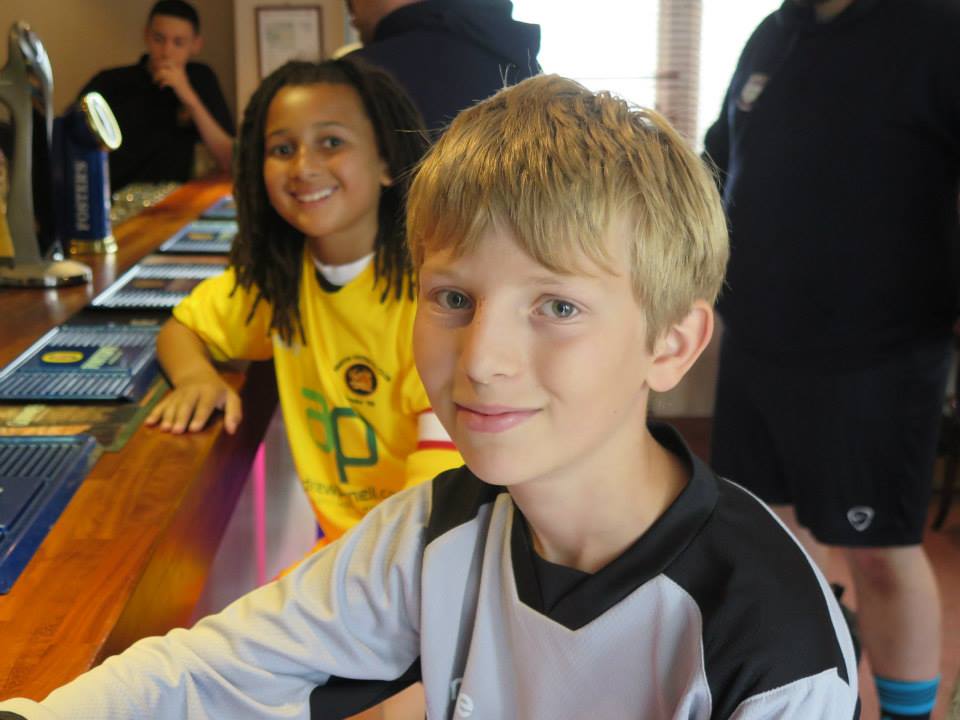 Player Profile – Jamie Berry
FACT FILE

TEAM: U12s
POSITION: Goalkeeper
CLUBS: Wimbledon Little League
---
RAPID FIRE
Player of the season (so far): David de Gea
Childhood Team: Manchester United
Favourite team outside the UK: Real Madrid
Favourite Food: Curry (takeaway, not homemade)
Favourite Drink: Coca Cola
Favourite Musician: Eminem
---
INTERVIEW WITH JAMIE BERRY – AKA KEEPZ
1. How did you end up at Merton FC?
Scouted by the manager.
2. What was your best moment in your MFC career till now?
Winning the Invitation Cup Semi-Final last season to a team 3 divisions higher than us. We were 1-0 down with about 10mins to go and we scored 2 goals to win 2-1. Unfortunately we lost 2-0 in the final.
4. If you could play for a professional team,  which would be it?
AFC Wimbledon
5. Do you have any pre-match rituals or superstitions?
I always get my manager to tie my boot laces, but he thinks I'm just being lazy rather than superstitious.
Posted in Player Profile Under 12s
---